MKZAcura running log. ***New shoes****
---
Well decided to do a log on my teg since I have allot going on with it at the moment. I got the car back in June of 09 and the car ran perfect with out any trouble until 2mnt ago. Long story short I have a spun bearing now due failed oil pump. I also had to pull my head cause my valve's were burnt and it was miss firing like crazy. My first project when I bought the car was my suspension and here is the link
Suspension Build
So Now I have a B20 block sitting in my garage waiting on parts to come in to build it.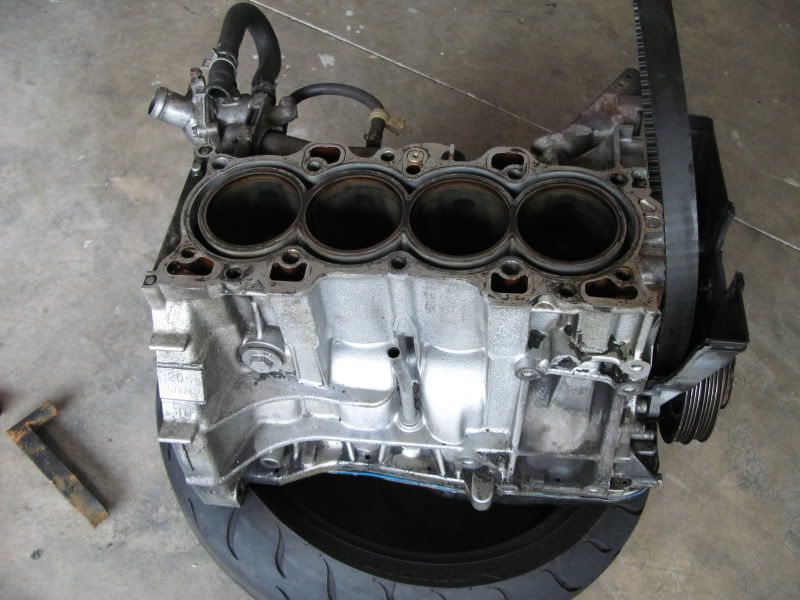 So far I picked up following parts for the build:
LS crank
NPR pistons 9:1 compression
NPR rings
ACL bearings
Still to come:
OEM headgasket
ARP head studs
Been collecting some other goodies throughout a few months
Dual core civic rad with slim fans
magnaflow carsound, 2.5" catback minus the muffler I think its SRS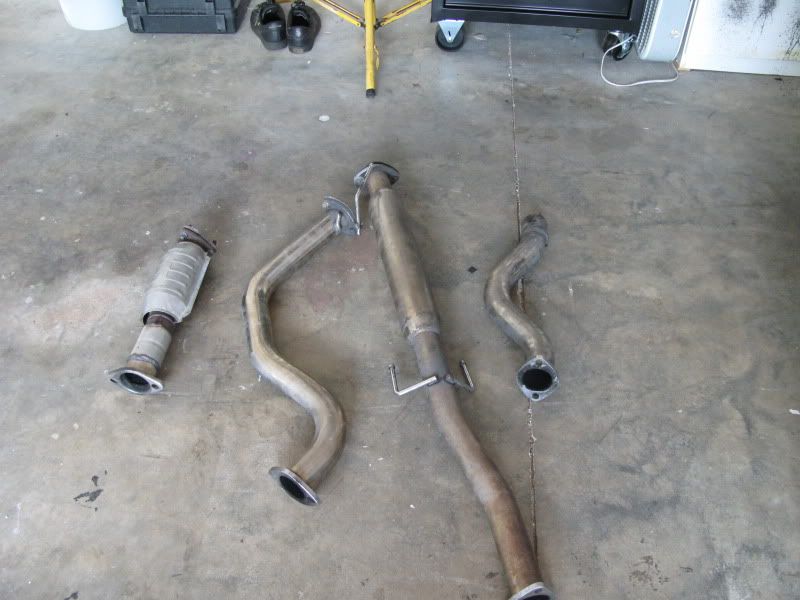 So I decided to get oil pressure/ temp gauge. Cause of my oil problems in the past so far I got this.
Autometer dual gauge bezel
Glow shift sandwich plate and Tinted Oil temp gauge... Oil pressure gauge still to come.
And I always hated greenish ligh looking in dash. So I got some LED from superbrightleds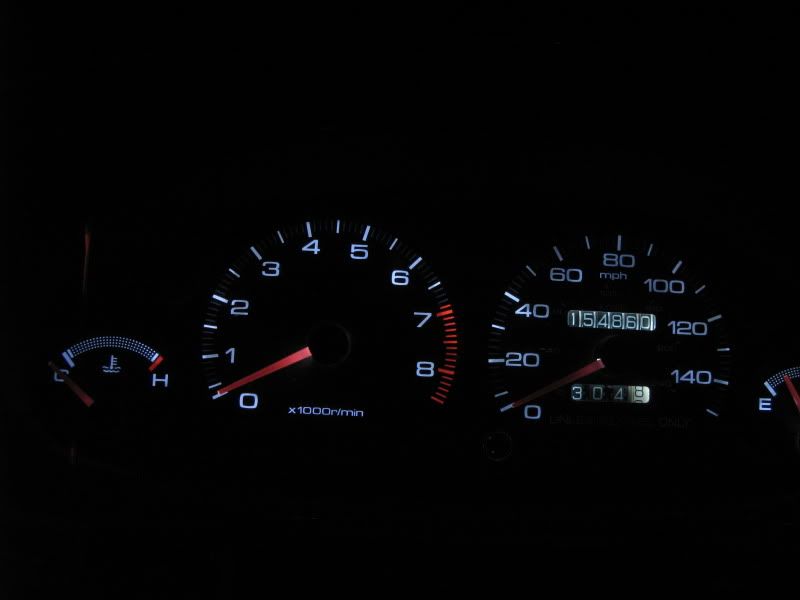 And here a re a few recent pictures of the car. Green one is my Bro's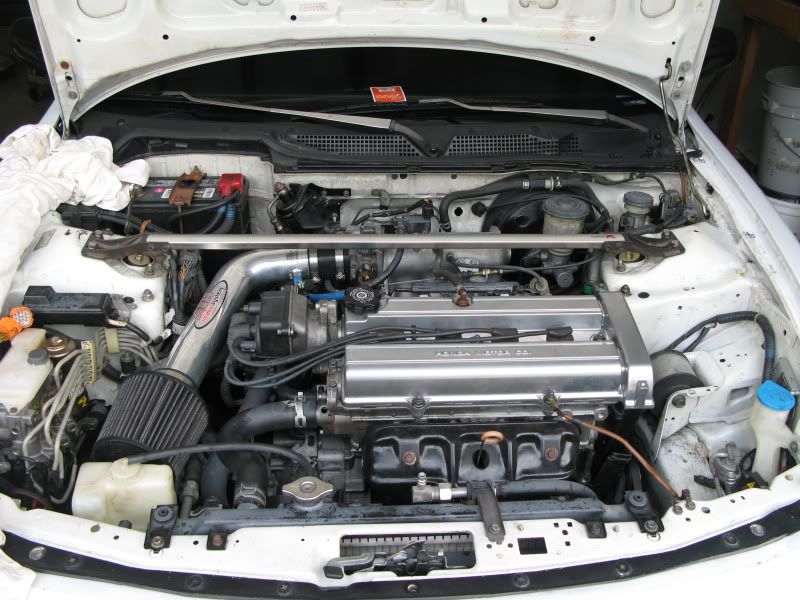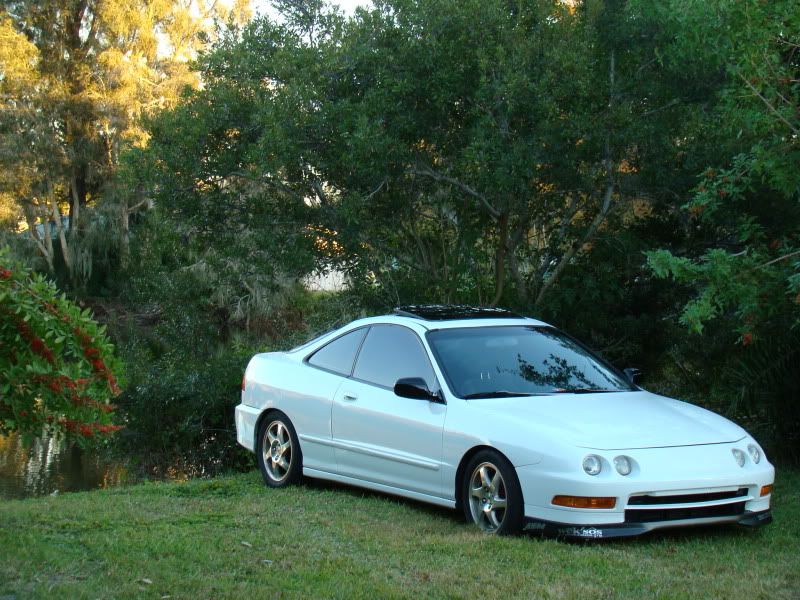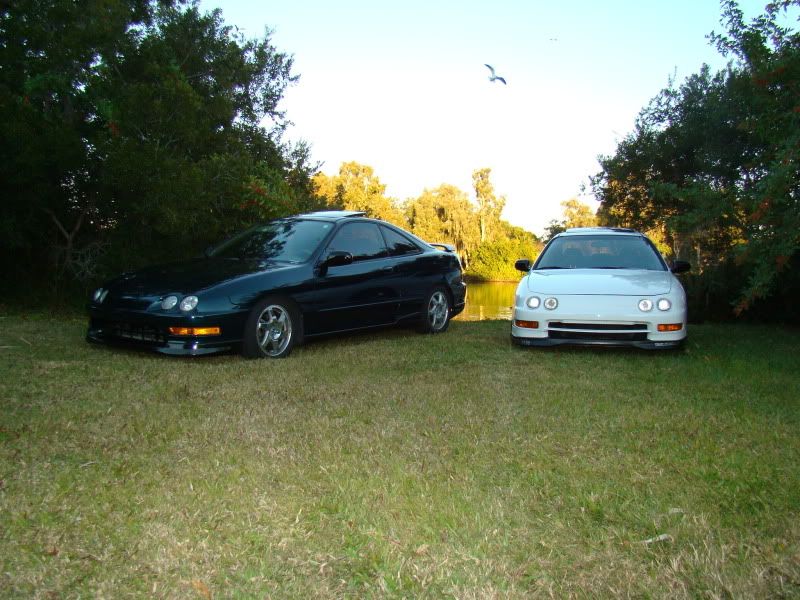 ---
Last edited by MKZAcura; 08-14-2015 at

12:18 AM

.
The Enforcer!
Join Date: Sep 2002
Location: San Antonio, TX
Posts: 5,801
Feedback Score: 23 reviews
im diggin that lip you have one your car. i have the other itr lip for 94-97 but im thinking about changing it to the one you have.
---
join my clubs
N.F.C = No Foglights Club
N.A.T.O = No Altezza Taillights Organization
wu's turbo build
460.79whp 311.92tq @ 18lbs (new tune)
(old tune) 1/4 mile = 13.36 @10lbs @120mph (on all seaon tires, 2-3yrs of age)
Quote:
Jr, I have never seen justyncredible be gentle with a thread like this and I understand why.
Member
Join Date: Nov 2009
Location: Hollywood, FL
Posts: 94
Feedback Score: 1 reviews
Good luck with build. Please be detailed on the build of the motor, I might just follow your route.
---
Honda is the Replacement for Displacement
Senior Member
Quote:
Originally Posted by babyboy53190 on Jan/15/11
Good luck with build. Please be detailed on the build of the motor, I might just follow your route.
thanks. This is a budget build and a quick one cause I need my DD back on road ASAP and reliable.
Member
Join Date: Mar 2010
Location: venice, FL
Posts: 86
Feedback Score: 0 reviews
that green teg looks nice..
Senior Member
Well I trying to do everythign I can my self only cause I wanna learn how. Today I did some honeing on two of the cylinders.
Before
After
Side by Side
Site Founder/Administrator
hey Max, on the GloShift sandwich plate, make sure you use some teflon tape ("Plumbers Tape") on those fittings, maybe you already did, but i can't see it in the pictures and am just making sure
---
.
-
Running Log, the trials and tribulations of building a car
echlonwarrior: "Hondabond saves lives"
K2sInteg98: "the best thing to do is keep spending and not keep count....lol"
dpaton: "The road to hell is paved with good intentions"
damn max making progress man lol i gotta say i lol'd VERY hard seeing that half the stuff you got for your car all came off mine at one point ahh man its funny glad i could help you out and cant wait to see it all put together bro
---
add me on
MySpace
CAPTAIN HONDABOND SAYS: when leaks are causing you stress, just hondabond that mess!
Senior Member
Join Date: Jun 2007
Location: Happy Place :D, WI
Posts: 1,260
Feedback Score: 20 reviews
Do I sense a VTEC head in the future for this build?
---
Current DD: 94' GSR (SIR-G Replica w/ High Comp B20V)
Summer: Built 97' GSR Track (N/A, high comp/rev)
Projects: 94' GSR shell (Getting closer), '98 GSR
Sold: '97 LSV, '94 LS x2
RIP: '98 LS
from what im aware from max it will have a ls head on it lol, although vtec head isnt to farfetched as it just had a vtec head on it not more than a month ago ( it was my b20v) =]
Senior Member
Yes thanks Steve I'll Make sure to do that when Im installing it.

Matt I was just talking about that to my friend that all this stuf came from one guy LOL

Yea maybe a Vteck head in a near future but for now Im just focusing on the block cause I all ready did a mild rebuild on my LS head.
itll be nuts max im stoked for ya man cant wait to see you get it all done
Senior Member
So came home today after work and found a brown box and this is what was inside.
OH MY YES! those pistions. yeah max those are 10,000 times better than the garbage jdm b20b ones i gave you 8:8<9:1
itll be a jdm b20z sleeper lol they wont know it has z pistions in it