The Enforcer!
wU-chronicles turbo log: revival is coming of this thread
---
---
join my clubs
N.F.C = No Foglights Club
N.A.T.O = No Altezza Taillights Organization
wu's turbo build
460.79whp 311.92tq @ 18lbs (new tune)
(old tune) 1/4 mile = 13.36 @10lbs @120mph (on all seaon tires, 2-3yrs of age)
Quote:
Jr, I have never seen justyncredible be gentle with a thread like this and I understand why.
---
Last edited by justYncredible; 10-10-2016 at

05:16 AM

. Reason: title change
The Enforcer!
so its been a little while since i updated this topic.
ive been receiving some parts in the mail and should be getting more next week or the beginning of the following week
i received my mishimoto intercooler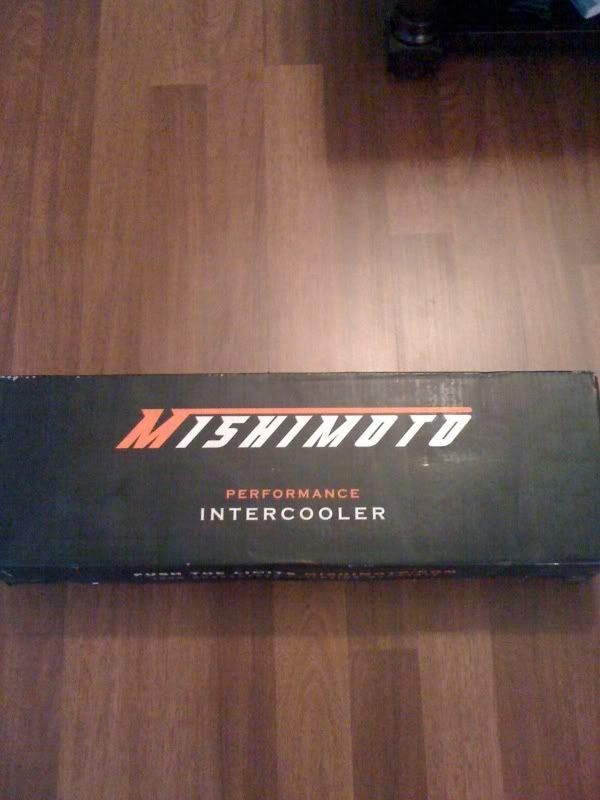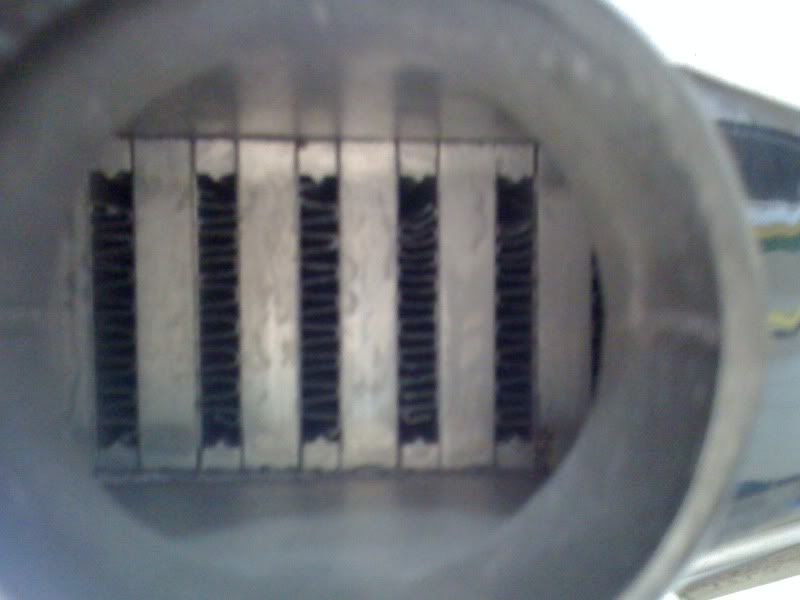 and where is a picture of everything i have that i can show (fuel pump is in the car)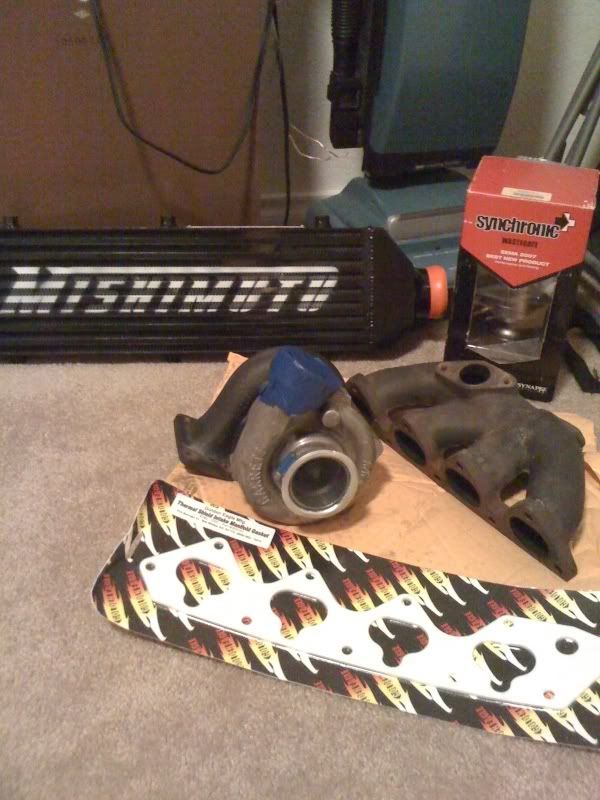 the turbo manifold is questionable at times to me. but the person i bought it from told me it held boost with no boost creep.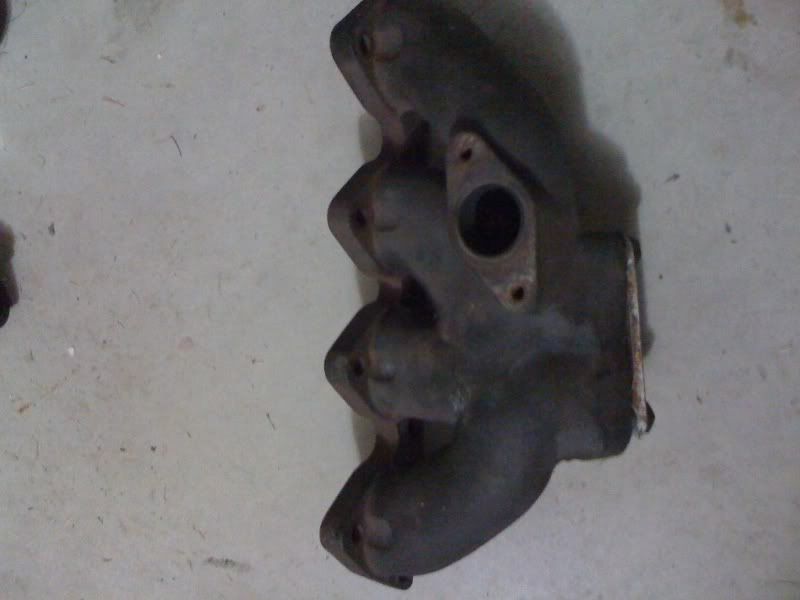 next on the list is my oil pan, oil sandwich, oil lines, pistons and rods and arp head studs
any suggestions please post. thanks for viewing
Super Moderator
You'll probably be fine with that wastegate placement. It's not HORRIBLE like a drag manifold or anything.

Go drop your header and start test fitting. Those manifolds with the pitch to the flange can be a trick to get the compressor to fit. You'll probably have to notch the block to clear.
The Enforcer!
So last night I decided to make a major move/purchase
going to be buying my eagle rods and cp pistons this week and also my oem replacement parts


Replacing:
water pump
oil pump
crank seal
timing belt
timing belt tensioner
head, oil pan and vavle cover gasket
rod bearings

If I'm missing something please let me know.
Super Moderator
Quote:
Originally Posted by justYncredible on May/24/10
If I'm missing something please let me know.
ARP stuff.
Rod bolts, head studs
main studs (optional since stock holds up fine usually)
The Enforcer!
The piston and rod combo is coming with arp rod bolts and I have arp headstuds just haven't posted a update with pictures
think I might with stock manifold bolts for now
Super Moderator
The Enforcer!
more goodies have arrived!!!!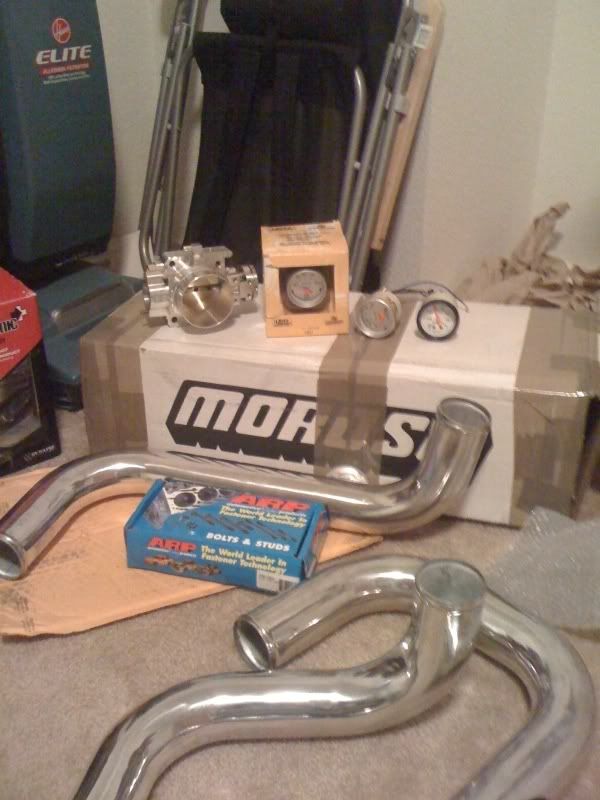 received:
Moroso oil pan
ARP headstuds
oil pressure gauge
blox 70mm throttle body (cant wait to see what this can do!!!)
SRE intercooler pipping
just purchased my cp pistons and eagle rods: the items will come with arp rod bolts, rings, wrist pins and pin locks
then ill have to buy some OEM replacement parts such as my oil and water pump and its components. seems like everything is coming along great for me so far
Removed Non-Integra Pictures
Super Moderator
hehe that IC piping looks familiar!

What BOV flange did you get? SSQV?
The Enforcer!
Meltman:
lol it's an sre intercooler pipping
yes I got it flanged for hks
The Enforcer!
the excitement is killing me
my pistons (stock bore) and rods are on there way... finally!
now i need to find a good price on a water pump kit and oil pump kit so i can replace it since im doing a rebuild of the block. im having the hardest time getting a hold of a blox intake manifold, sadly.

im unsure if i should go with ACL bearings or just stick with OEM. i havent called the dealership to get a price on the bearings as of yet, but i will need to look into that. im almost tempted to do the rebuild myself because my neighbor is doing his. but im not sure if i trust myself just yet but i think with knowledge ive gathered within the years i should be able to pull it off. i mean removing pistons doesnt seem hard at all to be honest.

so the question is:
should i do the rebuild myself or just hire my honda service friend to do it for me?
Member
Join Date: May 2010
Location: , ON
Posts: 40
Feedback Score: 0 reviews
if you dont need the car for a certain date then i'd say do it yourself and do it slowly and have a friend who knows what theyre doing watch over your shoulder. be very cautious with it and if it comes out right you'll feel 100x better that you did it yourself. I know what you mean by the turbo bug.I'm helping a buddy put a garrett m33 in an old 84 toyota ra64 and its making me want turbo even more. It's gonna get me soon enough, next summer I'm 100% sure im gonna boost. If you do decide to do it yourslef then goodluck, i'm gonna bookmark this so keep them updates comin, good parts so far.
Super Moderator
Join Date: Oct 2006
Location: Indianapolis, IN
Posts: 5,712
Feedback Score: 24 reviews
Do it with your friend.
---
08'
TSX
98' Integra LS Previously
283whp/300ft-lbs
; Now
602whp/453ft-lbs, Non-Vtec
E85. PB 12.7 @ 128mph
"His Noodly Appendage hath blessed the B-Series"