Senior Member
Join Date: Sep 2006
Location: Mechanicsburg, PA
Posts: 3,206
Feedback Score: 8 reviews
Running Log: jjkz24's JDM Front GSR / 770whp @31psi
---
Well, I finally decided to do a little write up on my vehicle and show you some pics of the build process up until now, and what I plan on doing to it. I plan on updating this as I continue to do more stuff to it. I'm not sure if I have a "final" goal for the car, as building a car, at least for me, is never finished nor called completed.
This is a 2000 Integra GS-R. I purchased it with 75k sitting on the odometer. I found it one day sitting at a local car dealership. I at the time, had a '94 GSR with paint that was severely fading, rust was starting to come through the rear quarters, had 155k on it. I went to the dealership the following day on my lunch break to drive it. They were asking 12k if I remember correctly. I talked him down to $9800, and he gave me $1800 for my old GSR. I think I got a pretty good deal on it, considering it was completely stock and un-modified. I retired this vehicle from it's daily driving duties in June of 2007. It see's maybe 1300 miles in a year's time. Needless to say I'm emissions exempt every year
My goals for this car were simple. Build something to my taste and don't go cheap. I wanted something that if I worked for Honda, and I were in charge of designing a trim model that was "above and beyond" stock, to build it what I thought was streetable, and driveable like any "stock" vehicle. This build I think reflects that and is exactly what I had imagined. Another thing, I'm not trying to be a Type R wannabe. Although there are a lot of parts on here from an R, it's not what I had been planning. I think "R"parts are great OEM upgrades that Honda designed beautifully and are fully functional.
Here are some pics from when I first purchased it.
My original plans was to keep this completely stock, and just have a normal, nice everyday driver. I was starting to get out of building cars, and just wanted to be a spectator at that point. one day, I came across a set of wheels that I thought would look nice on it. I pointed them out to my girlfriend at the time (currently, my wife), and low and behold, she bought them for me for Christmas in 2006. They were Rota Circuit 10's.
I have gotten flamed in the past for putting something as "original" as rota's on my vehicle. And for not spending a lot of money on wheels. The hell with everyone else. I like the wheels, and I figure why do I need wheels that cost 4k? I can use the extra $$ and put it in to something else.
After getting the wheels, I got the "bug" again. I can't just have wheels on it. At that point, I knew I was going to build another car.
I knew I needed to do something with the ridiculous wheel gap that I knew that I would have by putting these wheels on. You can see it in the pic above with the stock wheels. Looks as if I can do some off-roading in it. My goals for the suspension were simple. I wanted a good suspension without doing the cheap slip over coil-overs from ebay. I wanted something with a spring rate around the same as a stock Type R, or a little more. Stock integra's have a spring rate of :212 lbs/inch in the front, and 117 in the rear. Type R's have : have a 246 lbs/inch front, and anywhere from 140-246 in the rear. After doing a lot of heavy research I found the Tokico RAK-502 setup shown below: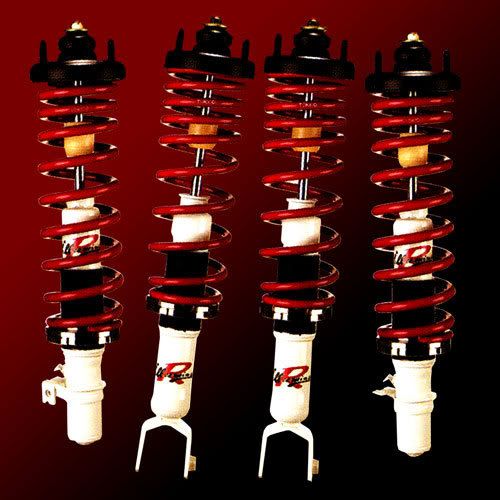 That entire winter I collected aftermarket parts that I wanted. My spare bedroom of my house looked like a performance shop with all new parts laying around.
Needed an exhaust, so I decided to go with an Apexi-N1. I had it before on my old integra, and I was happy with it. So, I ended up purchasing the same exhaust with this one:
After having a collecting a shit load of parts over the winter, spring came around and it was time to start planning installation of everything. I believe it was April. My goal was to have the car ready for the import show in Carlisle in May, '07. Here are some pics of getting some of the stuff installed: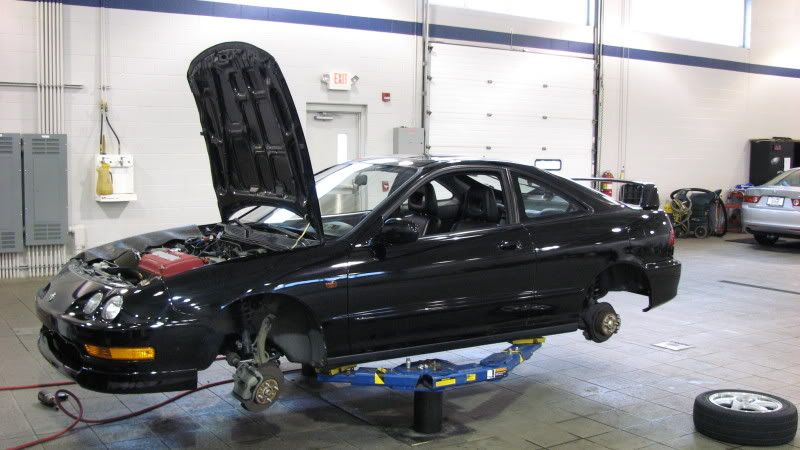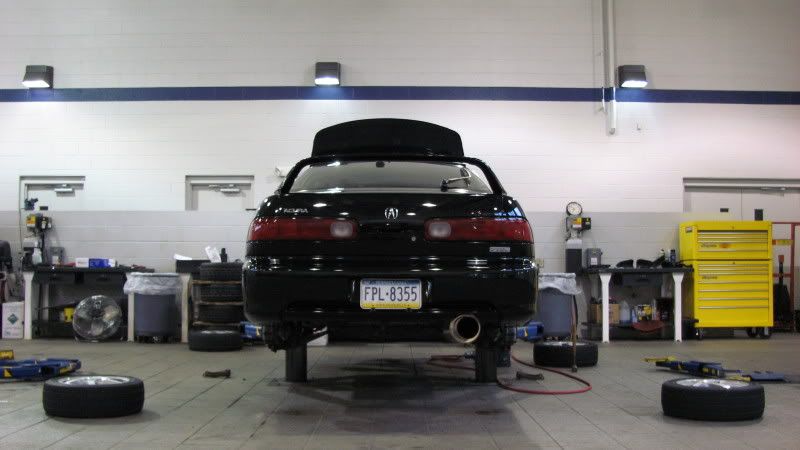 Stock suspension:
New suspension:
Skunk2 front & rear camber kit. All new OEM bushings.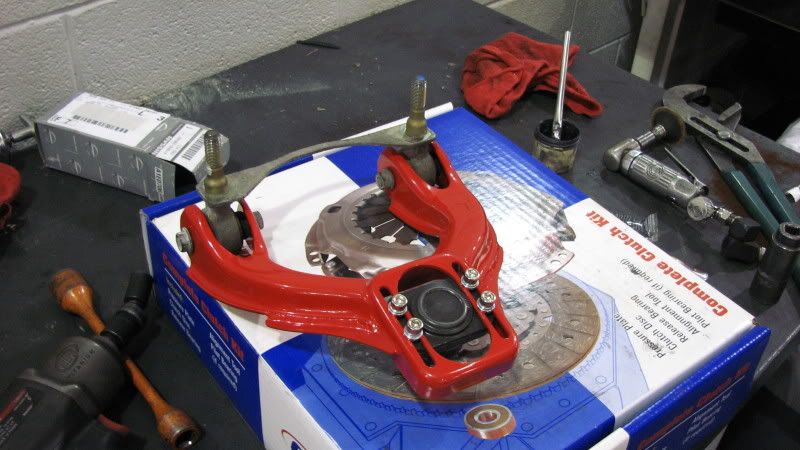 JDM Side markers. I was actually able to find a full size template on the internet that some had posted. They are cut exactly how a Japanese fender would be. I hated taking a whiz-wheel and a dremel to my fenders. Here's the install: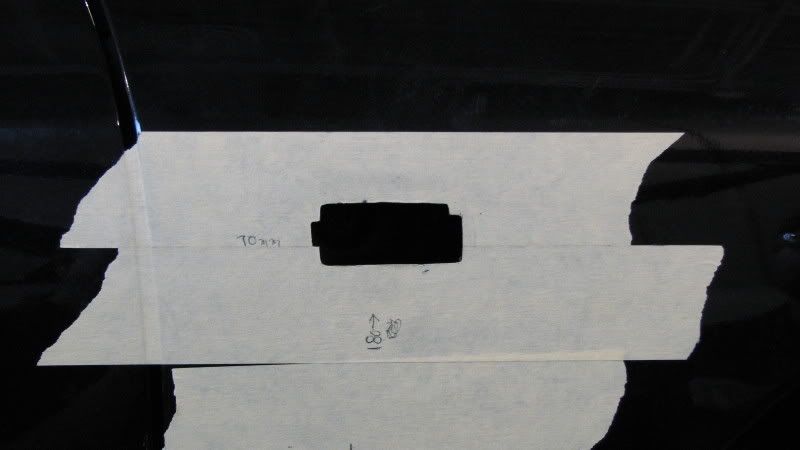 Password JDM front tower bar: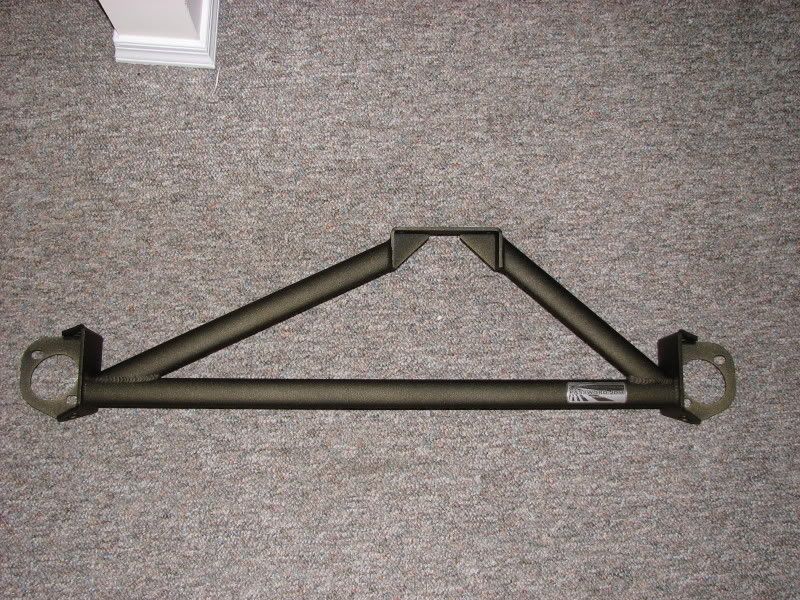 Exhaust install:
Finished product at that point after the suspension install: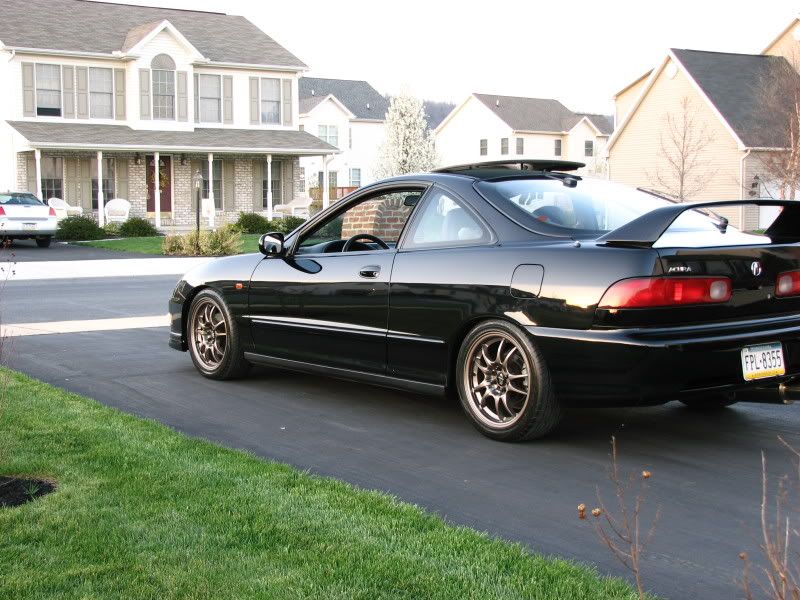 The outside was missing something. I didn't want a corny body rice kit. I wanted something subtle, minor, and that flows with the car. Honda made OEM optional side skirts and rear valences for the integra. A lot of people think that these were only options for the Type R. They were available for all integra's, no matter what trim model. They were a bitch to find because they don't make them anymore, and when you do find them, be prepared to spend some $$. I found the sides and the rears. I also wanted something for the front. I really liked the Type R lips. I was going to do a replica, but found out that they all fit like shit. I went through 3 of them until I decided to bite the bullet and buy an OEM piece from the Acura dealer. They come already painted with paint that matches perfectly (as it should). So, almost $400 later, I picked one up. I also purchased an OEM Type-R rear spoiler. It came painted, and again was expensive as hell. Here is a shot of the side skirts:
Brakes.
These wheels really show off what's behind them. My stock stuff looked like shit, and knowing that I wanted to show the car, I quickly found some replacement. I went with PowerSlot's Big Brake Upgrade front & rear. The calipers were brushed with a high temp laquer in black. The stock rotor sizes are: 10.31"/front & 9.41"/rear.
This kit has rotor sizes of: 12.00"/front & 11.1"/rear. This is a substantial upgrade over stock. The stock calipers are completely adequate for what I do with the vehicle, along with new OEM pads front & rear.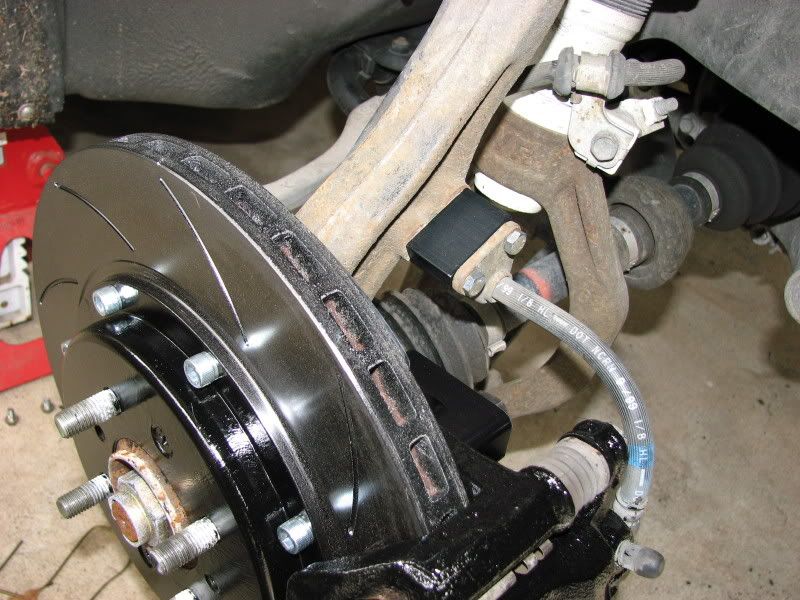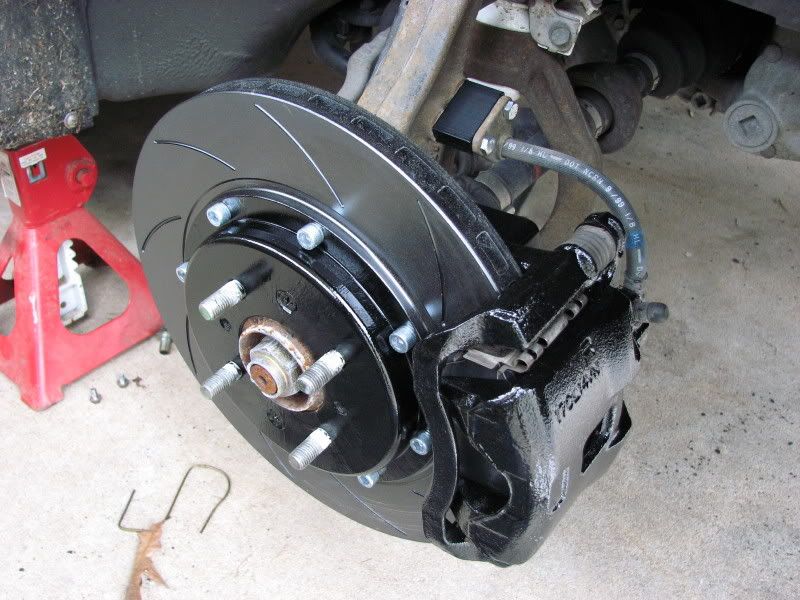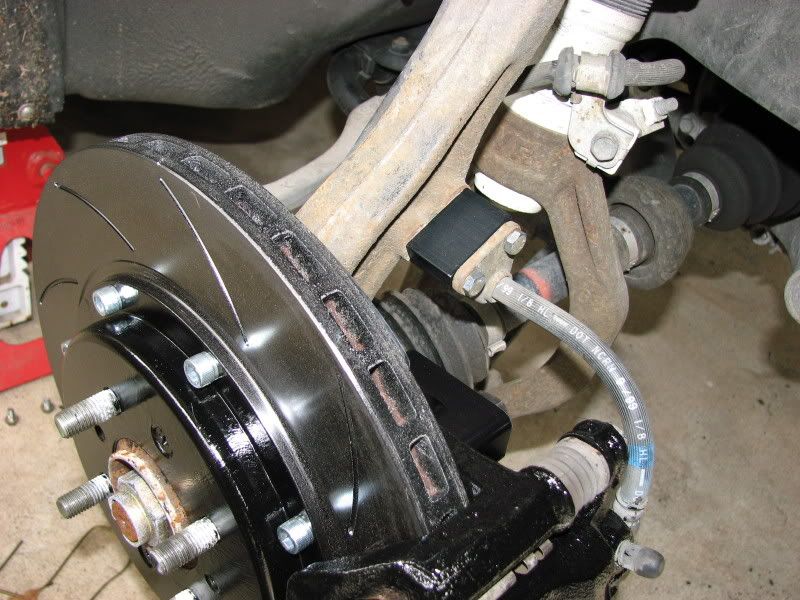 ---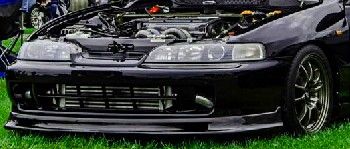 770whp/500wtq @31psi E85
2013 Carlisle P&S 1st Place Acura Integra Class Winner
2011 Carlisle P&S 1st Place Acura Integra Class Winner
2010 Carlisle P&S 1st Place Acura Class Winner
2009 Carlisle P&S 2nd Place Acura Class Winner
2007 Tuner-Evolution 1st Place Acura Class Winner


Click Me: Check Out My Build Thread - From Stock to 770WHP
---
Last edited by jjkz24; 11-30-2016 at

01:39 PM

.
Senior Member
Interior:
I have always been a sound junkie. Always. I love bass, and sound clarity. I'm 30 and graduated from Cumberland Valley in '96. Performance parts for imports hadn't caught on in the mid 90's. Or they might have been starting to. Can't remember, but anyways, the only thing to do to a car was get a loud system. I'm one of those guys that in the old student parking lot would back their vehicle in the back row. Everyone did it that had a loud stereo, and you were nothing unless you were hitting over 130dbinside. That's back when Kicker Comp 15's, Lanzar, and Alpine were at their prime.
When I was choosing audio equipment, I wanted 2things. Most importantly was sound clarity, and 2nd was bass. I love the feeling of a baseball bat hitting the back of my seat. Old school Dre and Eazy E are one's that have hard hitting bass. Remember Techmaster PEB? That CD was the shit back in the day.
I went with a Kenwood DNX8120 that was just released last April, beginning of May. I had been on Crutchfield's waiting list for 4 months to get it. I had found out that Kenwood was releasing only 5 units to them before any other retailer would get them. I was one of the 5 who got one. I have used some touch screen double din units in the past, but this one(i think) is the best of all. I love this unit and won't be upgrading for awhile. Here are some pics: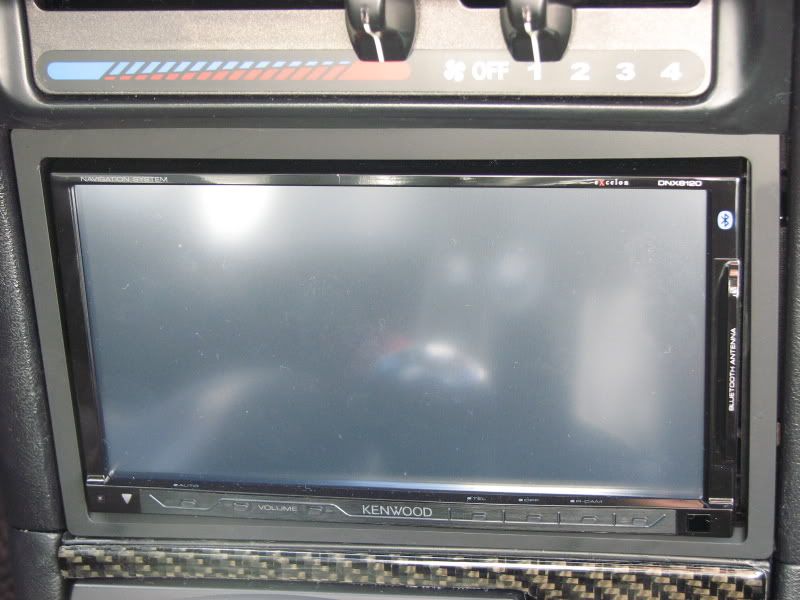 Youcan see the VAFC II in the second pic. I brought this over from my oldintegra, and never re-tuned it. Piggy backs are a thing of the past,and will be promptly replacing this, hopefully with my future mod plans.
For the low end frequencies, I have 3 MTX Blue Thunder 10's in my sparetire well. They are each a 12ohm sub, which when wired in parallel,the amp will see a 4 ohm load. JL Audio made a "stealth" enclosure for the integra's and quit making these in '02 I believe. The sold for$299 new and were unloaded (no drivers installed). I found this new one ebay for $75. I couldn't pass this up. The enclosure was promptly bolted to the chassis. It's a little small in spec for what the subs call for, but a little poly-fill, and they sound awesome. These hit HARD.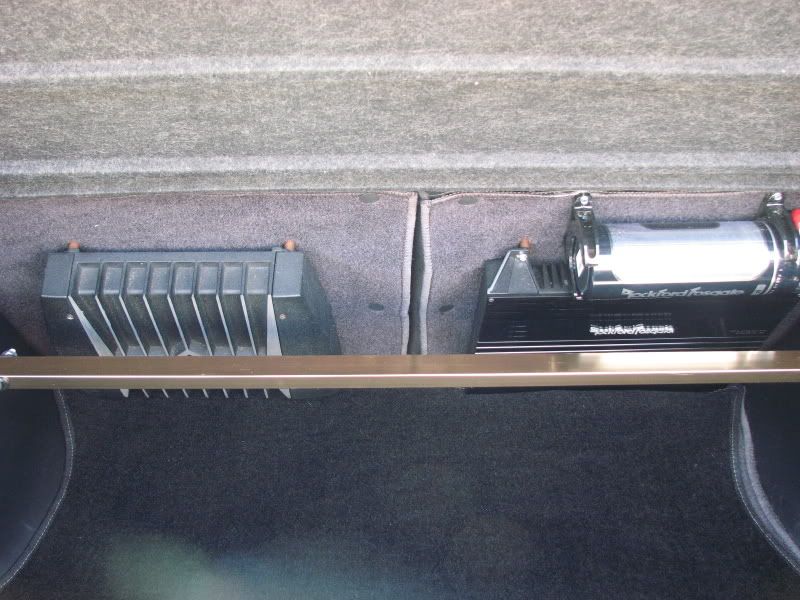 Some other odds and ends:
JDM integra pedals. The gas and the brake pedal are actual assemblies taken out of a Japanese Honda Integra. The clutch pedal is just the cover, but taken off of a clutch pedal in Japan. You can't use the clutch pedal on USDM due to the right hand drive configuration.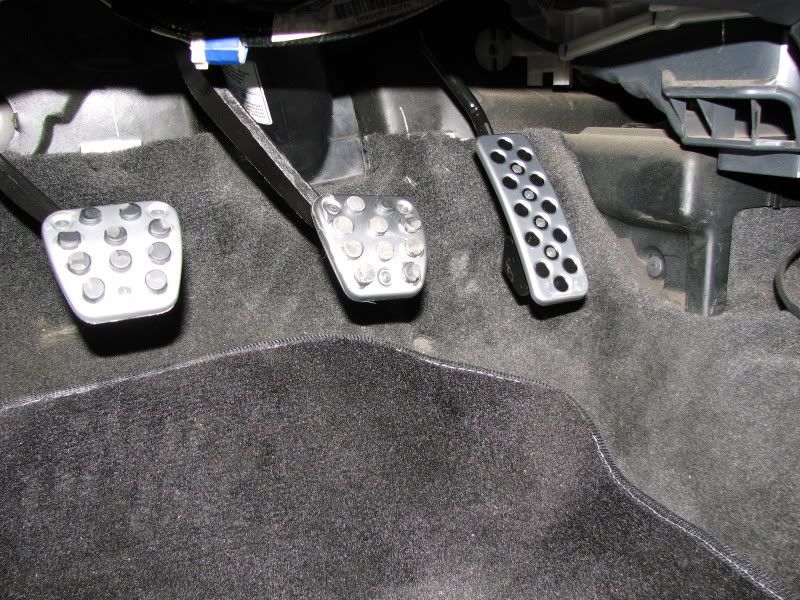 My wife had these made for me. A guy in Texas made them. Complete black floor mats with the "INTEGRA" logo in the correct font stitched in them, front & rear.
JDM shift boot. This is not a U.S. part number.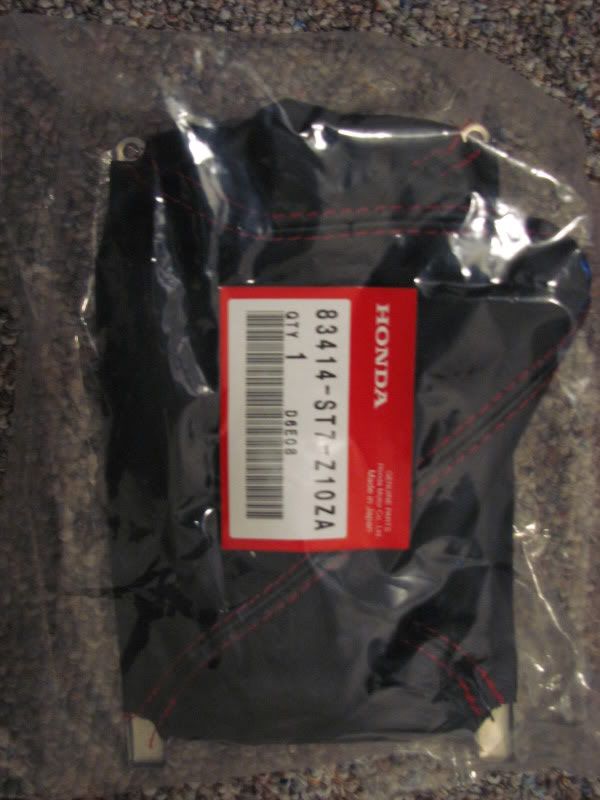 That's really about it. I know I missed a shit load of parts, so here they are:
Apexi N-1 Cat Back Exhaust
B&M Fuel Pressure Gauge
B&M Adjustable Fuel PressureRegulator
Skunk2 Cam Gears
VAFC-II Fuel/VTEC Controller
Polished Intake
Password JDM 3-pt. Front StrutBar
JDM Integra Type-R Rear UpperStrut Bar
JDM Road Flare
JDM Oil Cap
JDM Civic Type-R Cams
JDM Integra Type R Pedals
JDM Rear Lower Window Decal
JDM Integra Type R Shift Boot
JDM Integra Type R E-Brake Handlew/Boot
Carbon Fiber Dash Overlay
Mugen Resevoir covers
Spoon C-Pillar Bar
OEM Optional Side Skirts
OEM Optional Rear Valences
OEM Integra Type-R Front Lip
OEM Integra Type-R Rear Spoiler
OEM Optional Fog Lamps
OEM Optional Leather SteeringWheel Cover
OEM Optional Carbon Fiber ShiftKnob
OEM Keyless Entry
O-NEX 6K HID Headlights
Tokico RAK-502 Full Coilovers
Tokico Illumina 5-Way AdjustableShocks
Skunk2 Front Camber Kit
BLOX Rear Camber Kit
Rota Circuit 10's 16" Bronze
Gorilla 20 pc Lug Nuts
Toyo Proxy 4's 205/45/16
Power Slot Plus Big Brake Upgrade(front) 12" Rotors
Power Slot Plus Big Brake Upgrade(rear) 11.1" Rotors
Painted Brake Calipers withCustom "Acura" Logo
JDM Side Markers (stanley 4340)
Custom "Integra" Floor mats
Custom "Integra" Trunk Mat
Rockford Fosgate Punch P550.2
Rockford Fosgate Punch 400
Rockford Fosgate 1-FaradCapacitor
JL Stealth Box in the Spare TireWell
(3) 10" MTX Blue Thunder Subs
Polk DB Separates 6 ˝" Front& Rear
Sirius Connect SC-C1 Satellite Radio Tuner
Western Digital Scorpio 80GB 5400RPM ATA-6 Notebook Hard Drive
Kenwood DNX8120 DVD Player 5.1Dolby Digital Surround
City Lights (amber)
Senior Member
Here are some random pics of shows that I have been at, Team-Integra.net meets, and some others.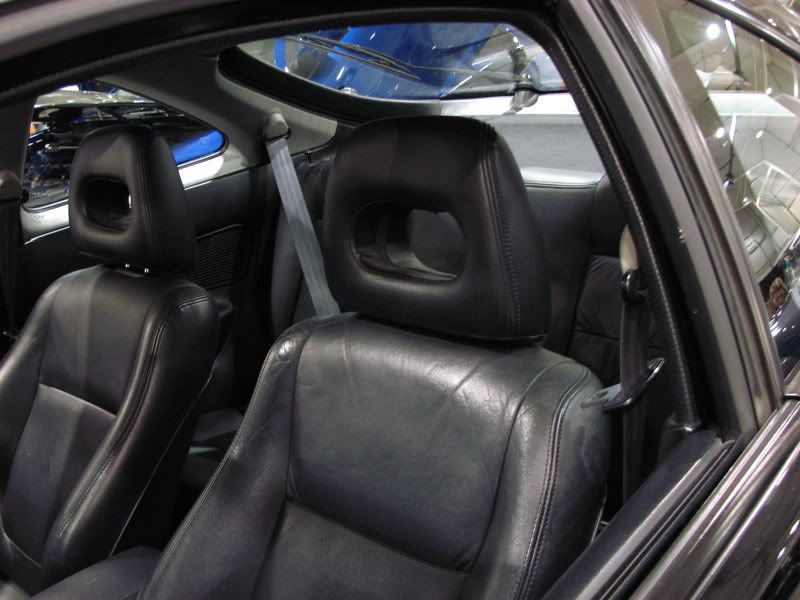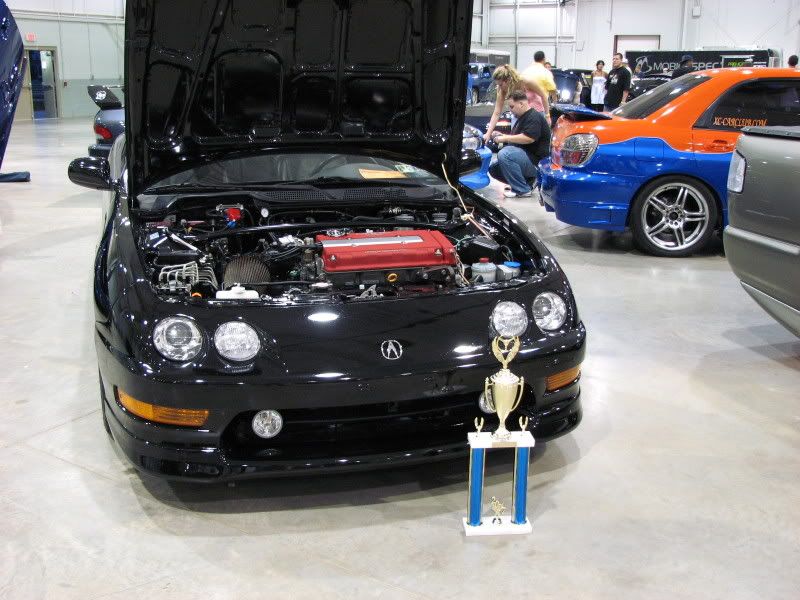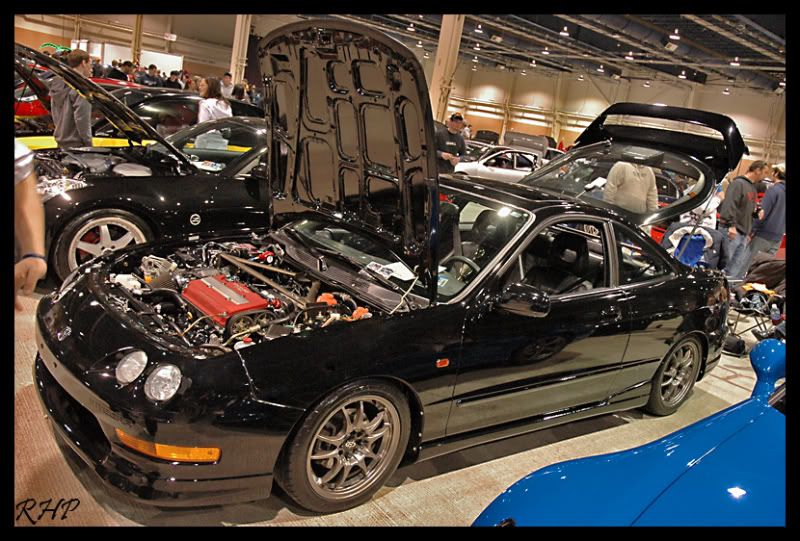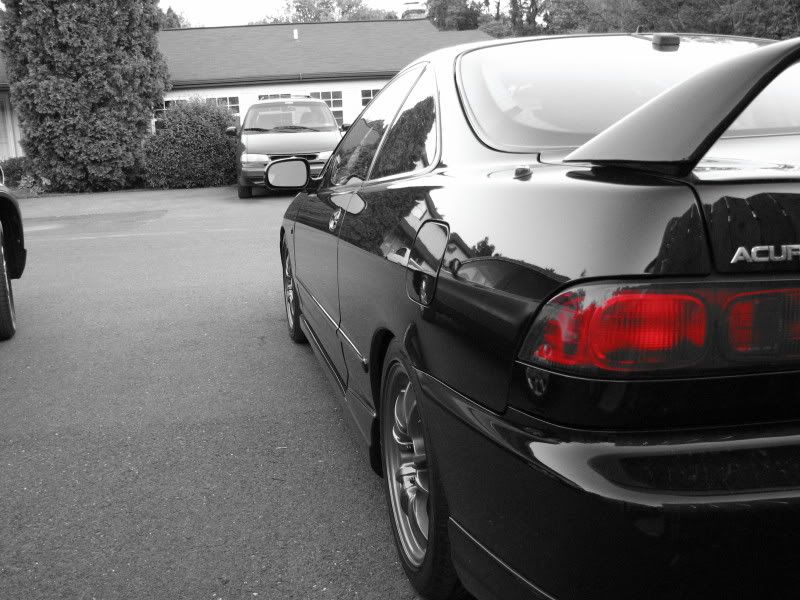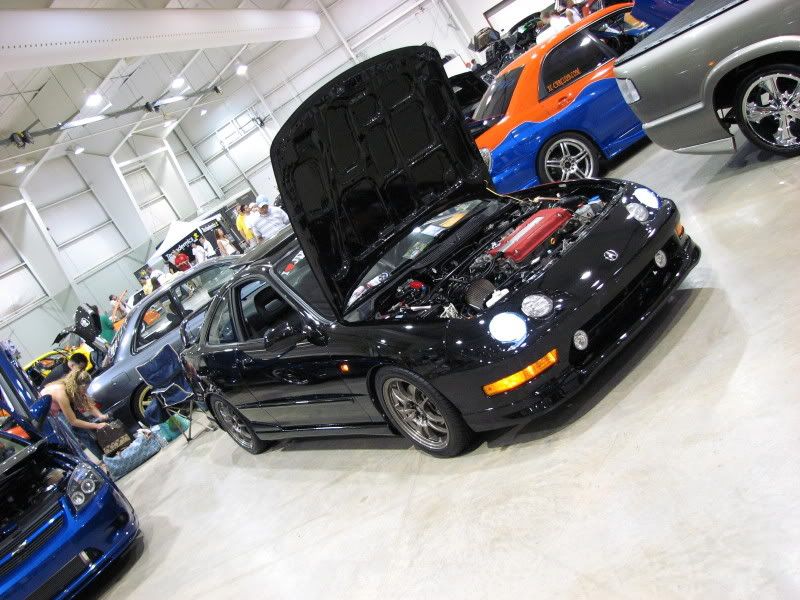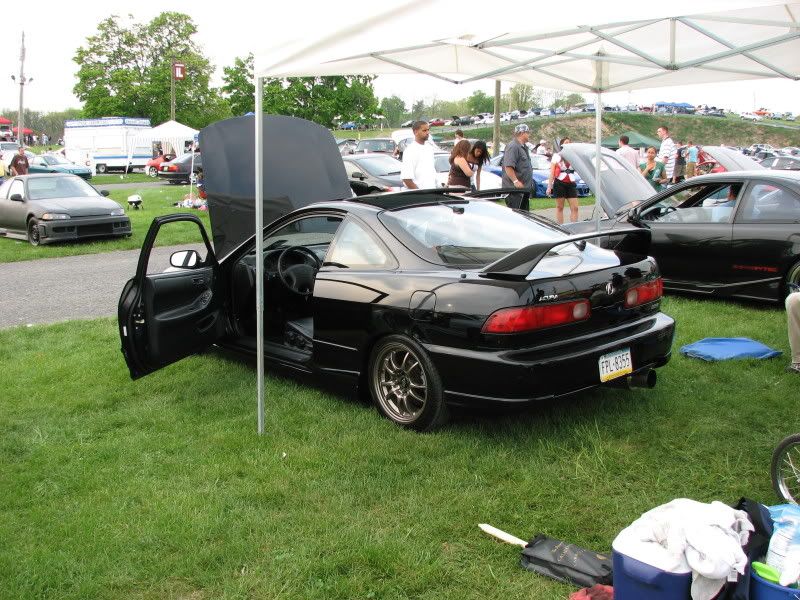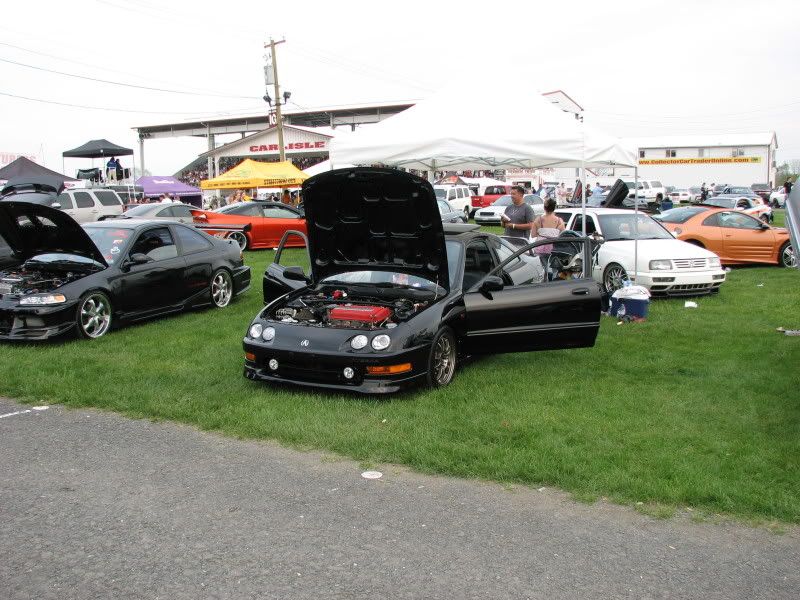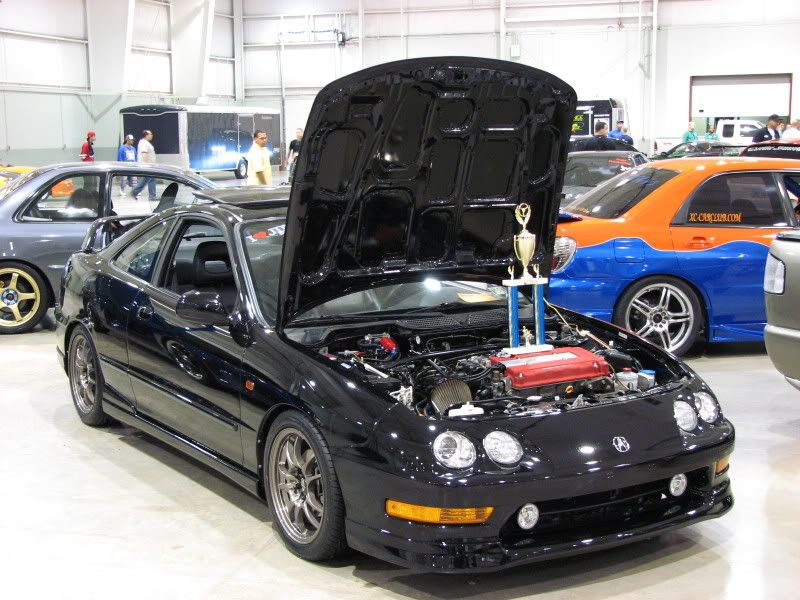 Next to my father-in-law's S2000 C/R: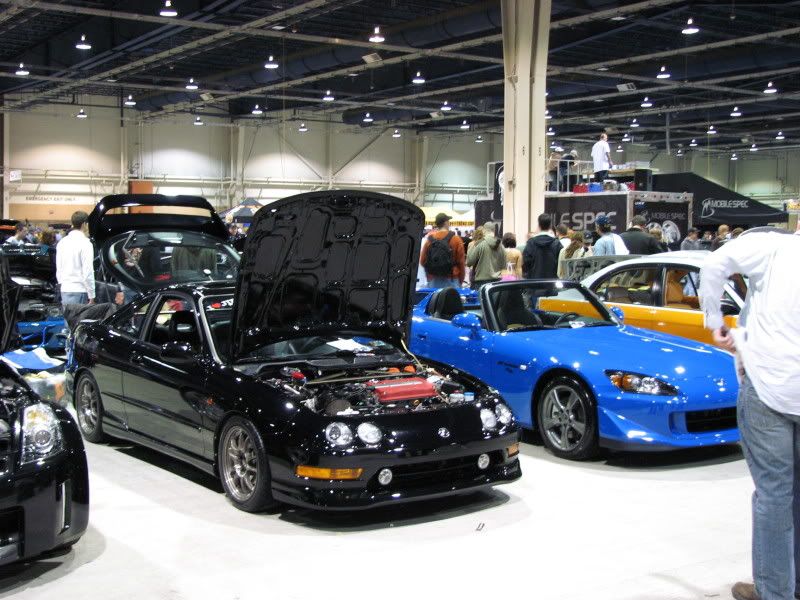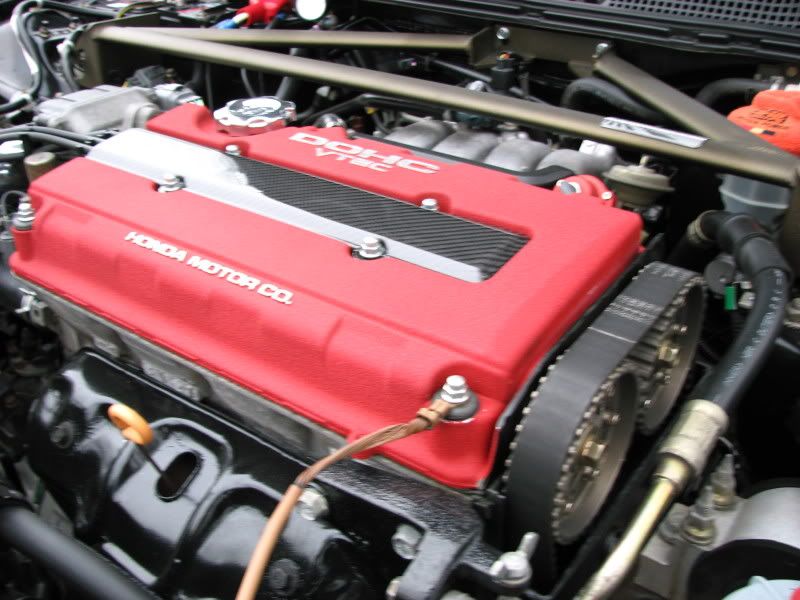 Senior Member
So...I never swapped out the exhaust manifold because I never knew which route I wanted to go
1. N/A
2. F/I
I chose #2. Finally on 12/16/2008, I talked to Morgan from Synapse Turbo on the phone for the first time. (Remember to support Synapse as they are one of our sponsors!) Here starts the planning, and parts collection: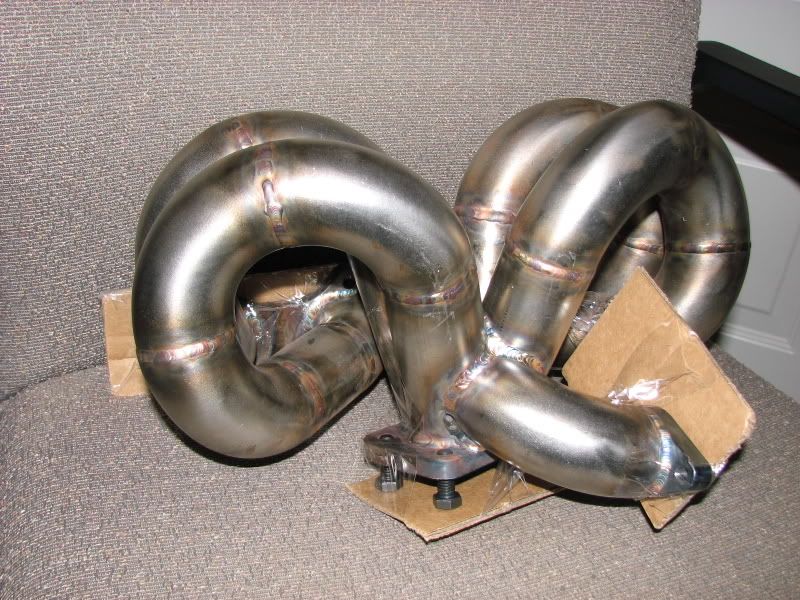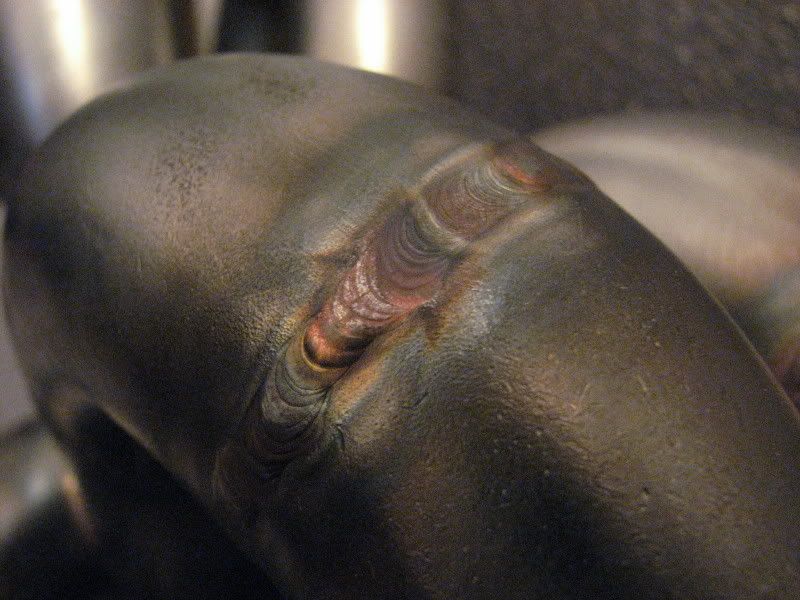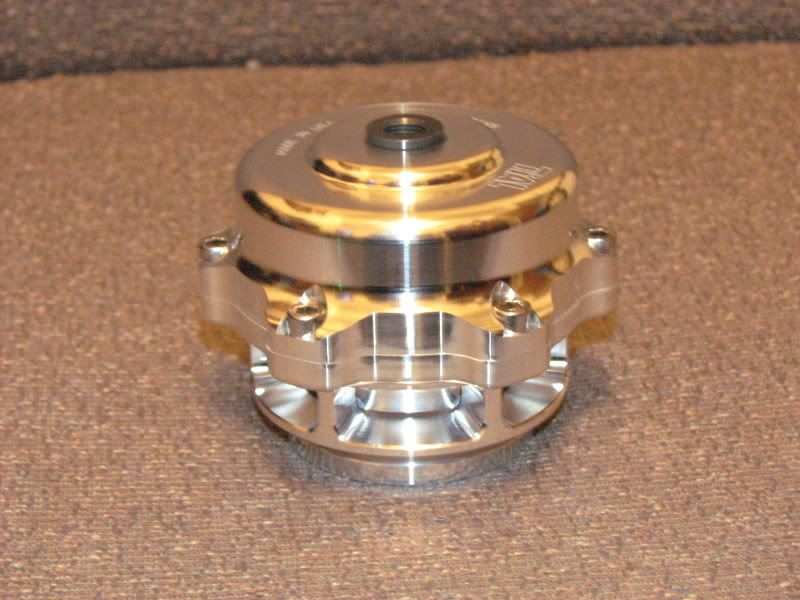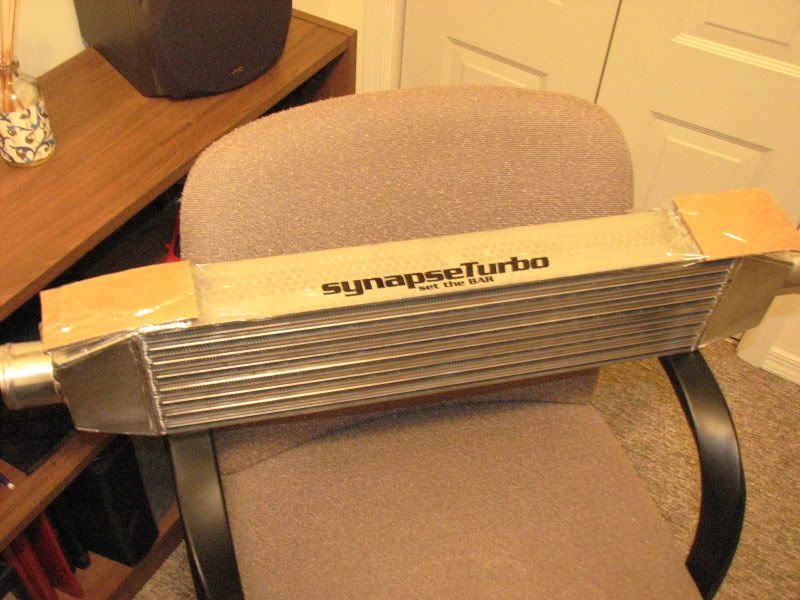 I will be running Neptune as my EMS. I'll be talking about my goals later.
Parts that came with that I did not take pics of and post:
-Oil feed line
-Oil return line
-Misc. Hardware
-Me dressed in a school girl outfit dancing a jig around the turbo praying to the boost gods.
I picked one up because the stock Honda MAP sensor can only read up to 11 psi or so of boost. Not knowing what my psi is going to be, I wanted to be safe, than sorry.
My GM 3-Bar Map Sensor: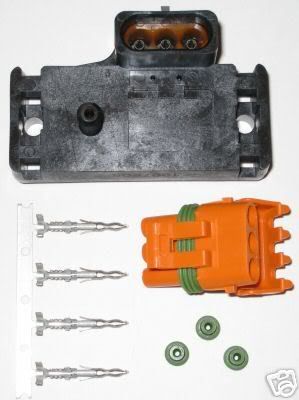 In case anyone is ever looking to buy one, here are some key things to keep in mind, especially when buying from ebay. There are ToNS of different MAP sensors on the market. The GM 3 bar was used in a couple of vehicles. The one that always comes to mind is the Buick Grand National. A lot of people are selling sensors that look like a GM 3 bar, but really aren't. What you'll see below is what to look for when purchasing one. Take note to the numbers that are stamped on the back of them. The one below is not the one that I purchased. I have a "legit" one.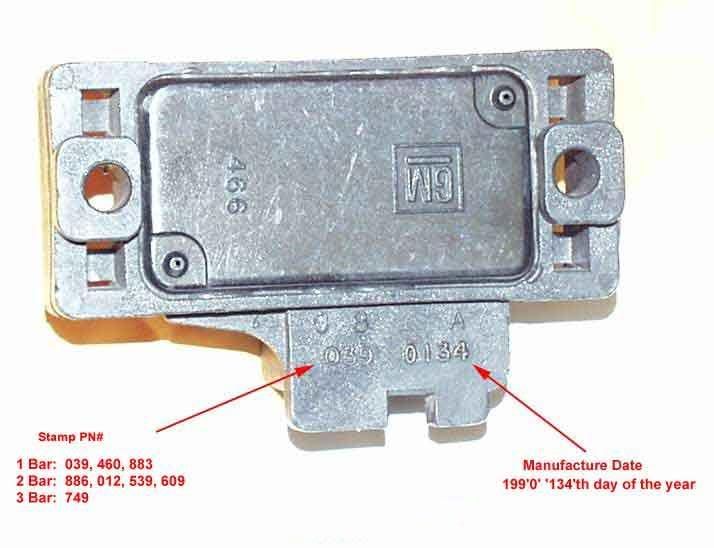 Senior Member
Picked this up the other week. It's a JDM ITR cluster. It's in km/h. When I got home. I started the pain staking process of rolling the odometer back to 0. I only did this because this is not my actual odometer, and I figured it would be a little easier to track the mileage in the future. I will disclose that rolling back a odometer is illegal, and I did so knowing that this is not my actual cluster in the vehicle. It took me just about 2 1/2 hrs to complete. When you take it apart, not only do you have to line up 6 digits, but you also have to align the gears that the digits roll on precisely with the numbers. To sit and explain it would take me all day. After 2 beers, and a lot of cursing, I had 100% success at it. After some research, I also found that I had to swap the green ribbon ciruit board on the back of it. This is out of a 96-97 JDM ITR. They did not have SRS. I however do. The only additional idiot light that is on this cluster is a catalytic converter overheat light, which obviously is non-functional on our cars. Went to my storage unit, did the swap. Works like a charm. Here are some pics: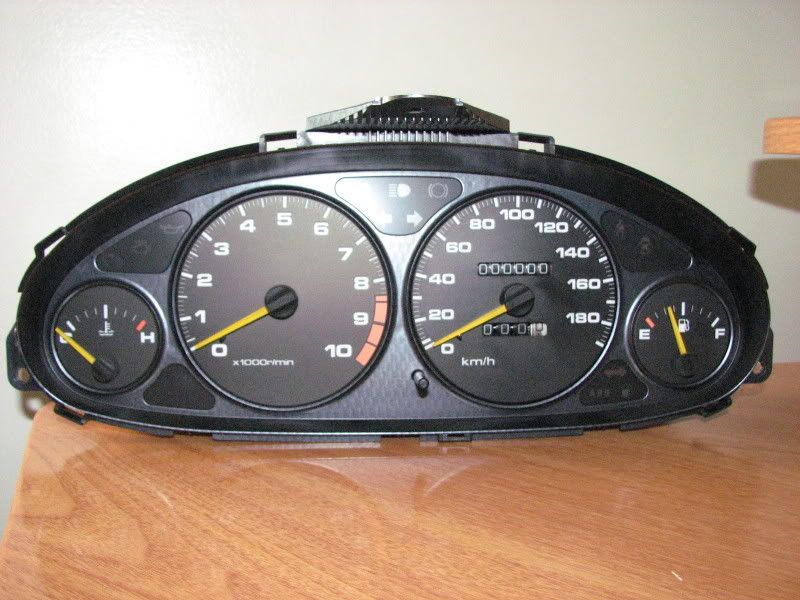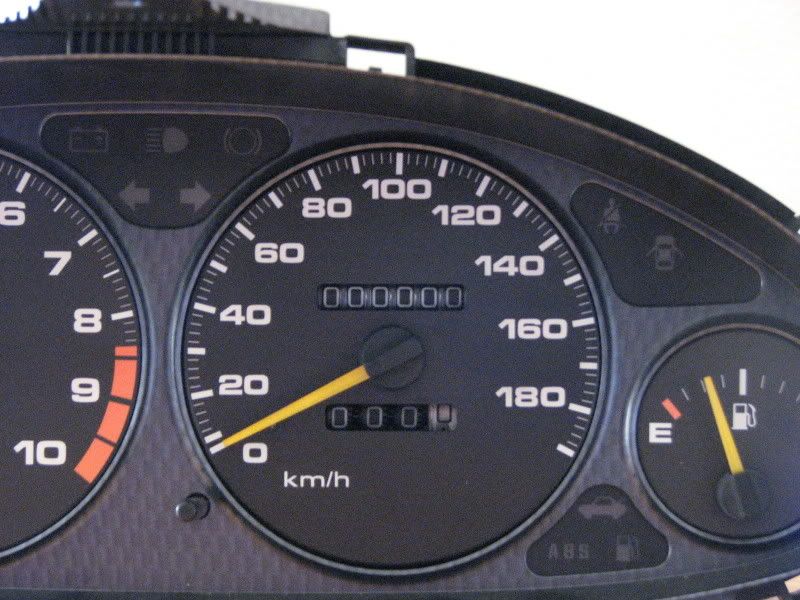 Picked up an OBD1 conversion harness. Pin A11 will allow me to hook my dual stage boost solenoid right to this pinout, thus allowing me to control boost via the Neptune through the ECU. This pin out is normally meant for an EGR, which G3 integra's do not have. I like this idea, rather than having a seperate $400-600 boost controller.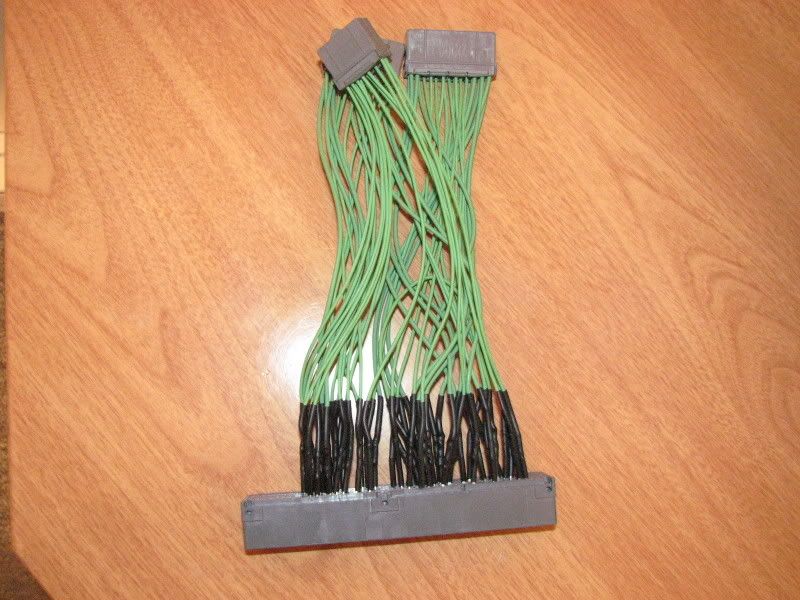 KEY:
(voltage values measured in DC Volts unless otherwise specified)
V = Volts
Wht = White
Blk = Black
Grn = Green
Yel = Yellow
Brn = Brown
Blu = Blue
Org = Orange
KOEO = Key on Engine Off
KOER = Key on Engine Running
A, B, D= Slot. Numbers are read up and down from left to right, not straight across (see diagram at end).
A1-INJ1 INJECTOR#1 Brown, Battery Voltage with KOEO
A2-INJ4 INJECTOR#4 Yellow, Battery Voltage with KOEO
A3-INJ2 INJECTOR#2 Red, Battery Voltage with KOEO
A4-VTS VTEC solenoid GRN/YEL, n/a
A5-INJ3 INJECTOR#3 Blue, Battery Voltage with KOEO
A6-PO2SHTC O2 sensor heating element Org/Wht, Battery Voltage with KOEO
A7-FLR1 fuel pump Grn/BLK, Battery Voltage with KOEO
A8-empty A7 and A8 have the same circurt, so they can be the same
A9-IACV IAC valve Blk/Blu, About 10v KOEO on Warm engine
A10-empty
A11-EGR Control Solenoid Valve (if the ECU has it) Red, n/a
A12-FANC engine coolant temp switch Blu/red, n/a
A13-MIL MIL (check engine light) Blu/wht, n/a
A14-empty
A15-ACC (a/c compressor clutch) Red/Blu, n/a
A16-ALT C alternator Wht/Grn, n/a
A17-IAB IAB Solenoid Pink, n/a
A18-Org/Red, Transmission Control Module (A/T), n/a
A19-White, Intake control solenoid, Battery Voltage with KOEO
A20-PCS EVAP purge control solenoid Red/Grn, n/a
A21-ICM Yel/Grn, Ignition Control Module output signal, About 10V KOEO
A22-Igniter, same as A21
A23-PG1 ground Black, Power ground, less than 1V
A24-PG2 ground same as A23
A25-IGP2 to main relay and to ground Yel/blk, Battery positive from Main relay, Battery Voltage with KOEO
A26-LG1 gound Blk/red, less than 1V
B1-IGP2 to pin A25 Yel/Blk, Battery positive from Main relay, Battery Voltage with KOEO
B2-LG2 ground to shields for CYP & TDC Brown/Blk, <1V
B3-Orange, upshift/downshift comparative input, n/a
B4-Pink, upshift/downshift comparative input, n/a
B5-ACS a/c switch Blu/Blk, a/c input, ~5V with KOEO & A/C off; <1V KOER with A/C & blower on
B6-empty
B7-Light green, Park/Neutral switch (A/T), <1V in Park or Neutral with KOEO; 5V in Park or neutral with KOER; Battery voltage in all other positions
B8-PSPSW PSP switch Red/Green, Power steering oil pressure switch, 0V KOEO; Battery Voltage KOER While slowly turning steering wheel
B9-STARTER SIGNAL starter signal Blue/red, Battery Voltage in the START position (clutch depressed on M/T models)
B10-VSS vehicle speed sensor Orange, Pulses 0-12V while turning the left front wheel
B11-CYP P CYP(#1 piston position) -P Orange, CYP sensor input, n/a
B12-CYP M CYP -M White, CYP sensor signal, n/a
B13-TDC P TDC(top dead ceter) -P Org/Blue, TDC sensor input, n/a
B14-TDC M TDC -M Wht/Blue, TDC sensor signal, n/a
B15-CKP P CKP(crank position) -P Blu/Green, CKP Sensor input, n/a
B16-CKP M CKP -M Blu/yel, CKP Sensor signal, n/a
D1-VBU Back Up Power Wht/Yel, Battery positive From battery through Fuse Box, Battery Voltage at ALL times
D2-BKSW brake switch Grn/wht, Battery voltage at all times
D3-KS Knock Sensor Red/Blue, n/a
D4-SCS service check connector Brown/Wht, ~5V (M/T); ~11V (A/T)
D5-empty
D6-VTM VTEC pressure switch Light Blue, n/a
D7-TXD/RXD (data link connector) Light Green/Red, n/a
D8-empty
D9-ALT F alternator Wht/Red, Alternator Charging Signal, ~4.5V KOEO; Decreases under Electrical load (Headlights & rear defogger on) At warm idle
D10-ELD electric load detector input Grn/Blk, n/a
D11-TPS (throttle position sensor) Signal Red/Blk, ~0.5V KOEO with throttle fully closed; ~4.5V KOEO with throttle fully open
D12-Wht/Blk, EGR Valve Lift sensor, ~1.2V KOEO
D13-ECT (engine coolant temp) sensor input Yel/Blu, ~5V KOEO (varies with temperature)
D14-PHO2S O2 sensor White, heated 02 sensor Signal, 0.4-0.5V when ignition is turned on; drops to less than 0.1V within 2 minutes
D15-IAT Intake Air Temperature sensor signal Red/Yel, .05-4.5V KOEO(Varies with temperature)
D16-VREF (no info)
D17-MAP Map Signal Wht/Blu, ~3V KOEO (Varies with Temperature)
D18-Light Green/Blk, Transmission Control Module (A/T only), n/a
D19-Red/Wht, Reference Voltage, ~5V KOEO
D20-Yel/Wht, Reference Voltage, ~5V KOEO
D21-Blue/Wht, Sensor ground, <1V
D22-Green/Wht, Sensor ground, <1V

And the ECU with a GS-R basemap. The injectors are scaled to an 880cc injector on the basemap.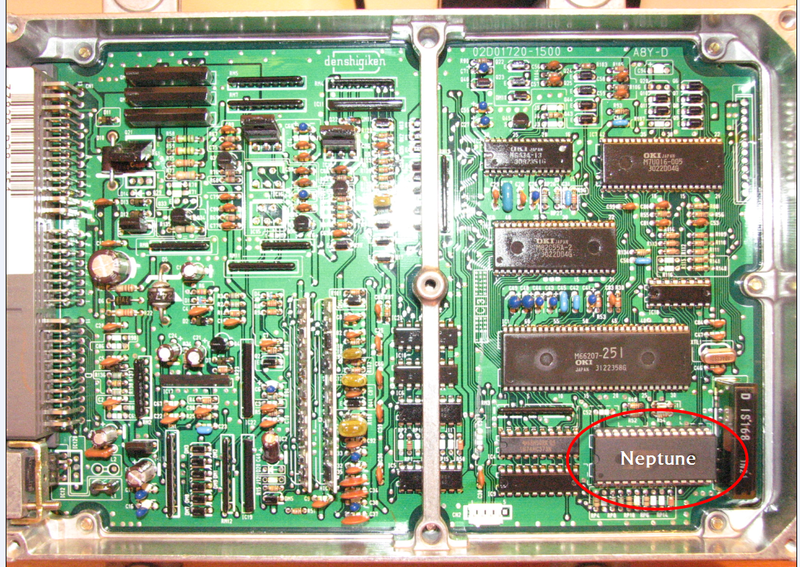 Goals with this setup:
They're simple.
1. 375whp high boost / 325whp low boost.
2. Stock internals except for the use of ARP headstuds.
Injectors:
Going to be using Precision peak/hold, ball & seat injectors. When figureing my goals, I used the low boost goal to fill in the blanks in the formula below:
Horsepower x B.S.F.C (brake specific fuel consumption)
__________________________________________________ _______
Number of injectors x .80
.80 being my maximum duty cycle.
.60 being my B.S.F.C. (pounds per hour for a boosted engine)
I'm going to use 325whp as my goal (not set in stone)
I am going to add approx 20% to my whp goal as I want the formula to be calculated for crank hp, not whp. That comes to approx. 390 crank hp.
Obviously, there are tons of variables when it comes to drivetrain loss. I'm using that just for example purposes.
My formula should now be:
390 x .60
__________ = 73.125 lbs./hr (per injector)
4 x .80
Convert to cc/min= 73.125 x 10.5 = 768cc injectors.
I went with the 880's to be suffice during low boost, and still have some extra room for high boost.
Senior Member
Quote:
Originally Posted by tegr1 on Feb/25/09
That is one badass teg!
Thank you...it's an expensive hobby.
Senior Member
Aluminum Del-Sol "B" Series/99-00 Civic Si Radiator (half-size). This has the 1.25 inlet and outlet as opposed to a standard civic size 1.1 in and out. This will match up to my existing hoses size wise.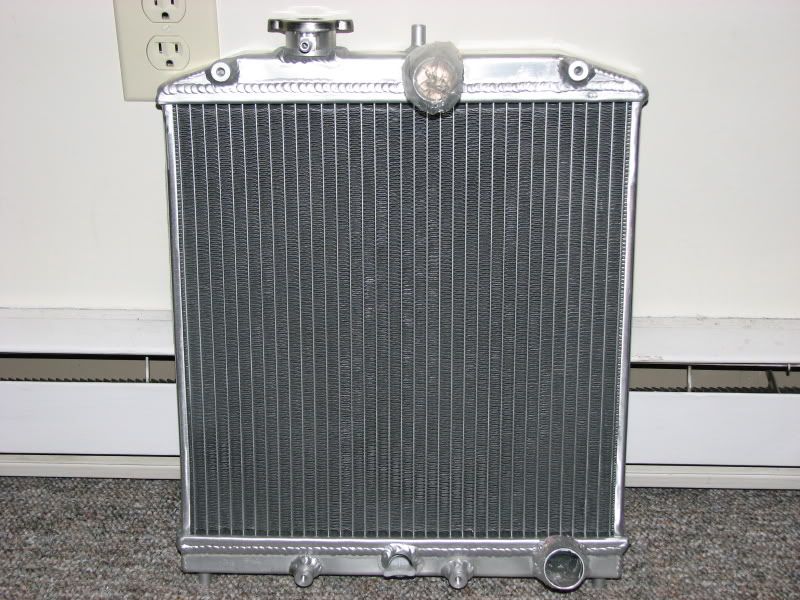 12" Universal electric fan. I'd like to pick up 2 more of these. I'm thinking I want to put one on both sides of the radiator and reverse the polarity on one of them, doing a push-pull configuration. Although not needed, the 3rd would sit on the A/C condenser. This would come in handy when sitting at stop lights and such. The fan would be completely useless while the vehicle is moving due to the airflow already.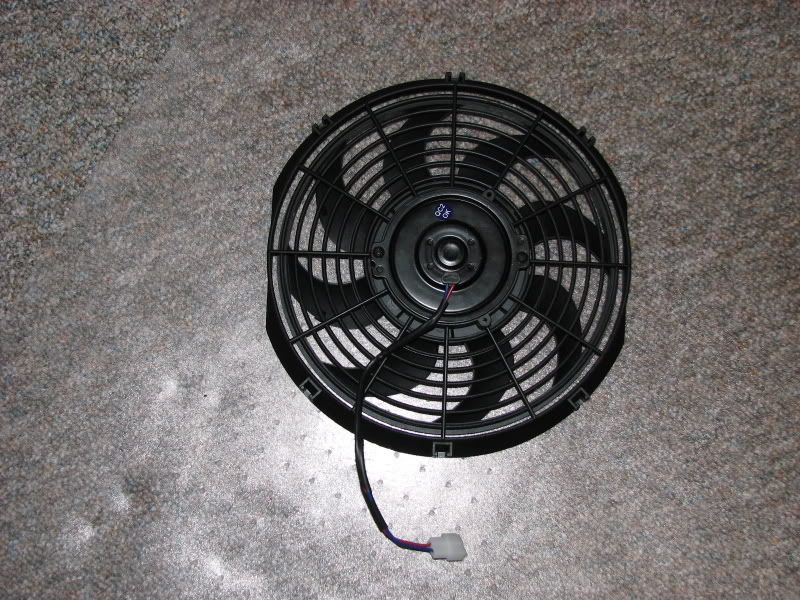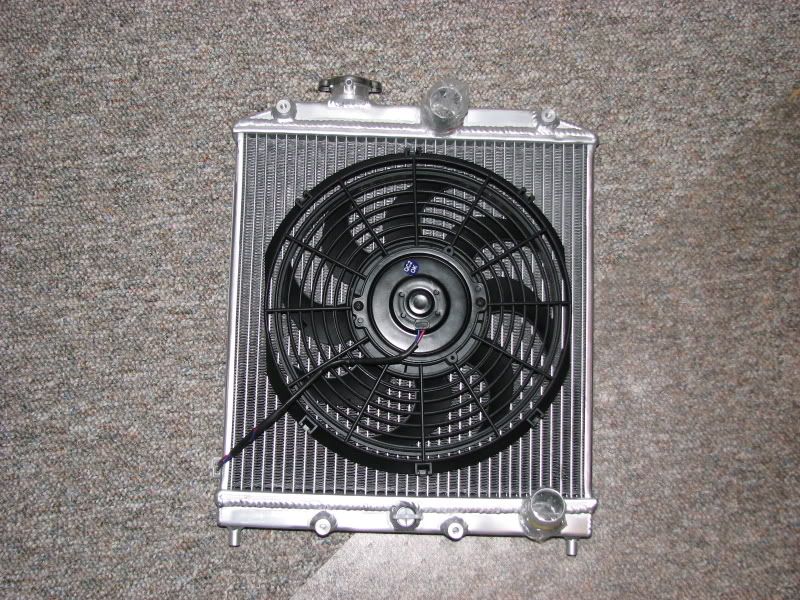 Picked up a Honda resistor box. This will allow me to run low impedance Peak & Hold injectors. When I picked it up, it didin't look all that appealing, so I decided to change it a little. First, it got cleaned/degreased. Sanded it down, cleaned again. Took a can of regular primer and put 3 coats on. I also had some paint of my 'teg's color code, which is Night Hawk Blue Pearl laying around. I took my airbrush that I've been wanting to use and painted it. I used 3 heavy coats and 2 coats of clear. It came out pretty well.
Senior Member
Join Date: Dec 2007
Location: Burbank, CA
Posts: 336
Feedback Score: 0 reviews
Senior Member
Join Date: Mar 2007
Location: newport, RI
Posts: 305
Feedback Score: 13 reviews
looks like a solid set up.
love the synapse kit.
---
2007 TL type S 04 chevy TB winter /DD 04 tsx DD SOLD 00 integra ls Turbo SC34, 273hp /250 tq 14psi SOLD
Any pics of the front brakes w/the Rota's mounted?
---
2000 Acura Integra GSR 56K OG Miles : AEM/GReddy/Spoon/Skunk2/MSD/NGK/Fluidyne/Energy Suspension/B&M/VIS/FAL/Alpine....SOLD 2009

1997 Honda Accord EX : Apexi WS2.....DD
Senior Member
Quote:
Originally Posted by TEGGSRB18C1 on Feb/25/09
Any pics of the front brakes w/the Rota's mounted?
Ask and ye shall receive. They fill the gap up for sure. You can't tell in the first pic, but there is absolutely NO room between the brake caliper and the inside of the wheel.
Front: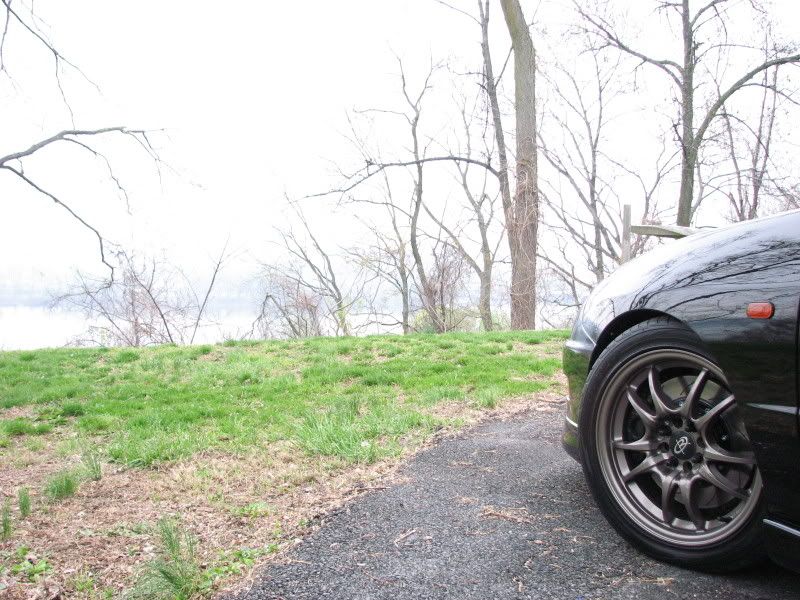 Rear:
Senior Member
Exhaust:
Ordered complete 3" piping from
Kteller.com
. This comes pre-bent for the 94-01 dc2. Everything is completely stainless and comes with all hangers and flanges to be welded on. Even has the gaskets.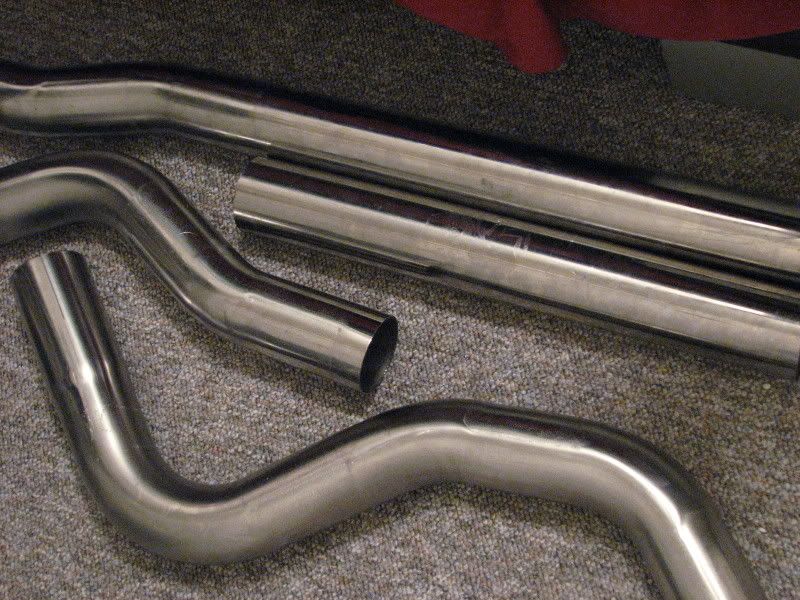 Received the muffler just this week. Apexi WS2 Universal for Turbo applications. They come with an 80mm inlet. Do not confuse these for the N/A versions as they are chambered. This is not and is complete straight-through.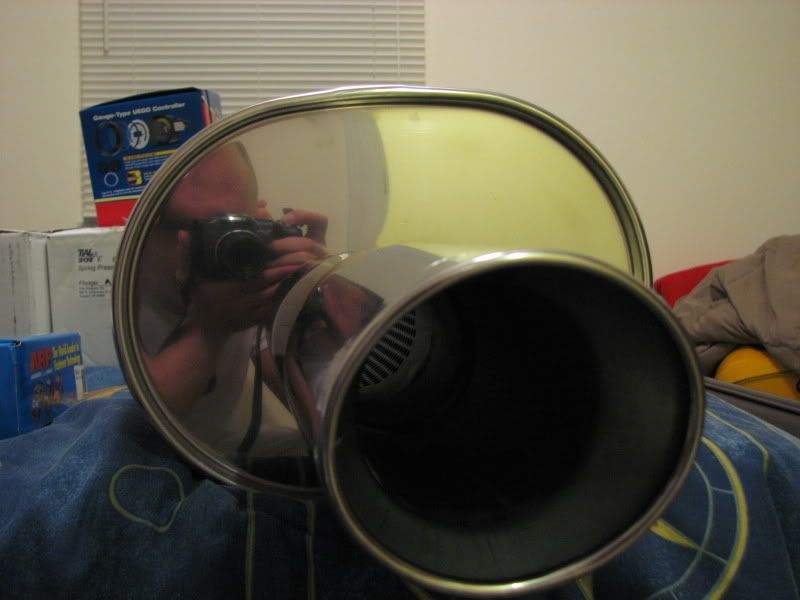 AEM Wideband
Autometer boost gauge: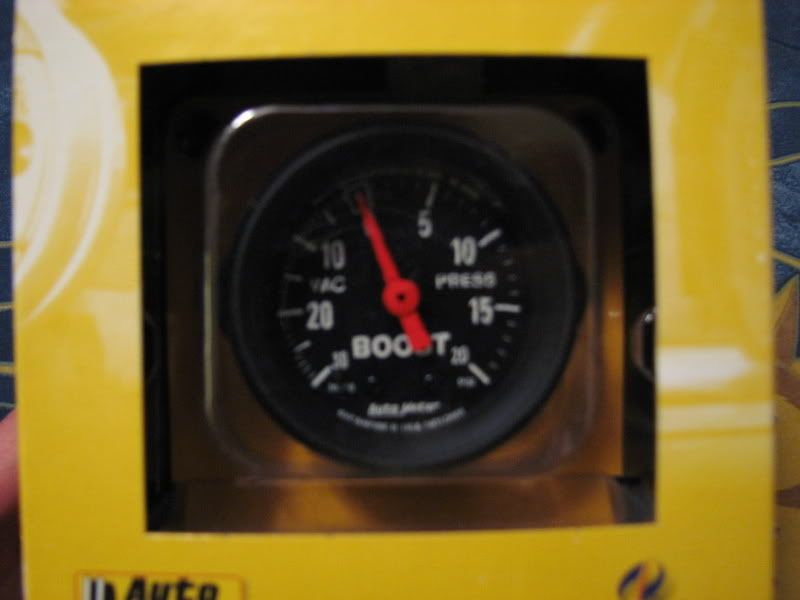 ARP Headstuds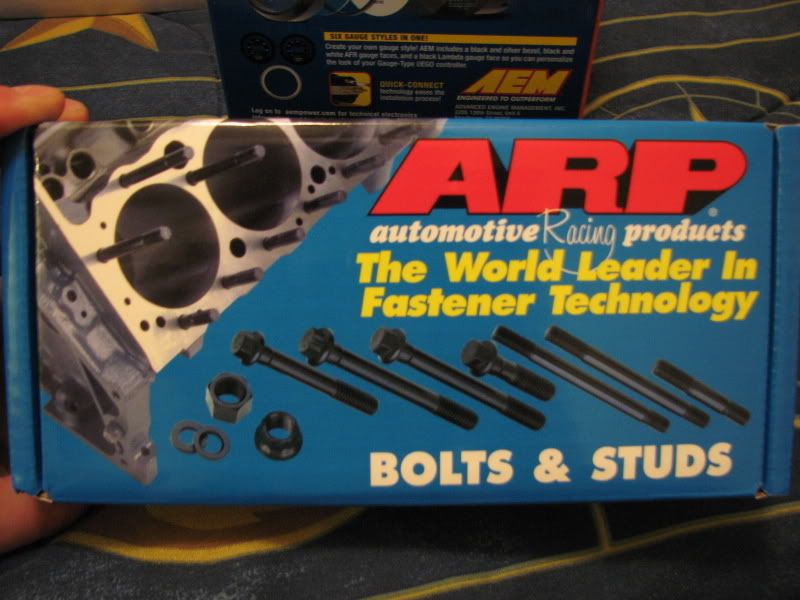 Victor X Intake Manifold. This thing is huge.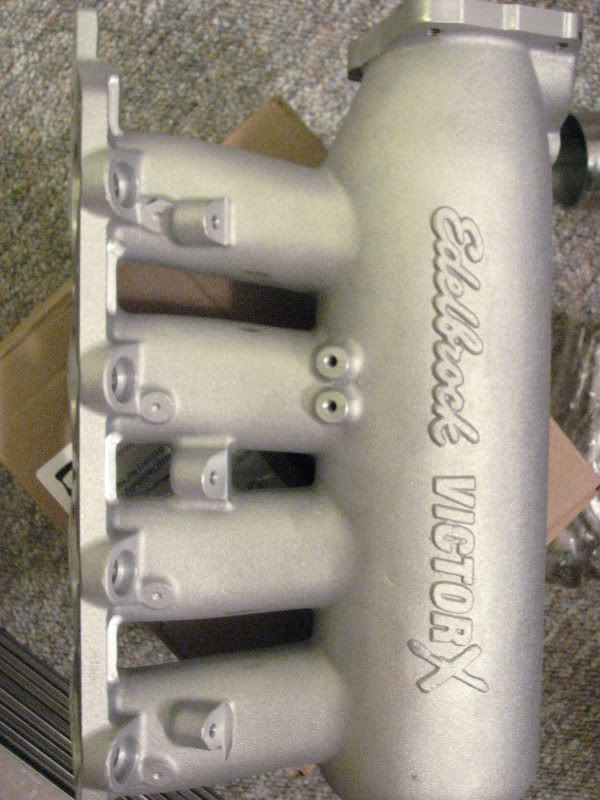 Every single gasket/o-ring needed to do the job. Ordered new dowl pins as well. Also decided that since I'm not due by mileage, but I am by age, I might has well do the timing belt and water pump.
Senior Member
Join Date: Jan 2008
Location: , MA
Posts: 684
Feedback Score: 1 reviews
...wow your car is just perfect!

and the shop is very clean!