Senior Member
Join Date: Apr 2006
Location: Portland, OR
Posts: 352
Feedback Score: 1 reviews
o man.... i just started from page 1-108... its worth it.. nice project. You got chills running down my spine man. Thats a crazy long project but it looks like ur doing good.. keep up the good job man!
Senior Member
Join Date: Apr 2002
Location: Dueling Banjos, OR
Posts: 6,059
Feedback Score: 2 reviews
Quote:
Originally Posted by SubtlTeg on May/04/06
I've been putting a lot of thought into this car's suspension options, and thought I would share with the group:
(Let me preface this now by stating that I am by no means an expert on suspension, but I have most of the basics down. Also, Dave, this isn't directed at you, mostly the onlookers, but maybe you'll find it of some use.)
Determining spring rates for this car will be more difficult than just buying some GCs and hoping it works - your life rides on these decisions, so a little homework would be appropriate.
You also can't just go out and copy a 98 MR2's setup (TEIN's site lists the spring rate for the Basic and SS @ 220/450, as opposed to the Teg's SS 450/340, we'll get to this in a second... Also, suspend your knowledge of the existence and purpose of sway bars until the end when I'll mention them again...)
Springs are meant to balance the car, maintain ride height, and to counter brake dive / accel. squat.
Noting Dave's planned weight (2500#) and it's distribution (45F/55R), we see that these specs are pretty close to those of the last gen (in the states) MR2's (~26XX-28XX depending upon NA or Turbo, ~42F/58R), or at least close enough for this discussion.
(The MR2 specs were as close as I could get with a bit of digging - MR2 owner's don't have a 'team-MR2' to turn to, how tragic! *L* Anyone with different info from a reliable source, go ahead and let us know!)
Looking at the MR2's springs further, TEIN also offers S-Tech @ 150/270 (vs the Teg's 340/270...) For the S-Tech, the rear rate is 1.8X higher, for the Basic and SS, the rear rate is 2X greater. What can we learn from this?
The higher the rear rate vs the front, regardless of drivetrain layout, the easier it is for the car to rotate (ie more oversteer, less understeer.) TEIN's racier setups allow for racier driving styles/conditions.
If Dave wants an AutoX champ, he'd opt for a greater rear bias, to better be able to swing the rear of the car around. For a daily driver, especially one that needs to be used in foul weather, he may choose to opt for less of a rear bias.
Based on the MR2's specs, and those planned for Dave's car, you might assume springs with ~ 2X greater rear bias would work well - because the car will carry less of a rear weight bias vs the MR2, the car should end up being a little less prone to oversteer than the MR2 with 2X rear spring bias.
However, the Toyota's rates seem low compared to the Teg's rates because of the differences in suspension design. The leverage applied by the suspension onto the spring is different in each car -
this Common Topic
offers MD's description of 'wheel rate,' and why it's important.
So, the rates that may be appropriate for the MR2 have no place on the Teg, FWD, RWD, AWD, whatever. Wheel rate of the MR2 must be taken into cosideration when deciding the actual F/R bias, and the wheel rate of the Integra and Prelude's front suspensions must also be considered.
I'm not sure what the actual 'best rates' will be for Dave's car - as I said, I'm no expert. But, if the wheel rate could be determined for the Prelude's front suspension, I would have a good idea of what would be appropriate.
As for swaybars - let's bring them into the party.
This Article
explains the purpose of the sway bars - in short, they keep body roll in check. By helping all four contact patches maintain an even level of grip, and by controlling the weight and roll of the body, swaybars have a profound effect on how well a car will rotate, or how likely it is to under/over-steer.
Using the stock front Integra sway, and the stock front Prelude sway in the rear, I don't see this working out really well, TBH.
Because of the newfound weight distribution, the Teg will no longer respond best to the 'little sway up front/big sway in rear' method that is used stock. Having a strong bar AND the majority of the weight in the rear will be oversteer city - between the momentum of the engine/tranny's added weight, and the fact that the stiff rear sway is shifting the car's balance to the front's weak sauce bar, this may well be an amateur drifter's wet dream, but it isn't conducive to lap times or public road safety.
Now, with the Prelude's front sway already in the rear, and the Teg's stock front sway, let's assume they offer about the same resistance to roll - having (~) equally rated sways F/R and a rear weight bias will still offer plenty of tail out action, but it should get itself down the road if driven with care.
Ideally, I think Dave would want to keep the stock Prelude sway in the rear - it is designed to resist the roll inertia of the motor above it, and in general, the rest of the weight around it. The front bar should be replaced with something pretty big - probably a bit bigger than is yet manufactured.
While this entire project is entirely overwhelming to me, the suspension always seemed as if would end up the most daunting part to sort out. Thus, it's the part I'm intrigued with the most, so the previous was my collective thought process, thus far.
For all those thinking this project's final chapter is being written - keep reading. In my book, this is where things get REALLY interesting!
And Dave - Thanks. Your work, stamina, ideas, posts - all of it is greatly appreciated! Hopefully, this post will keep you from having to write up something similar in the future, if nothing else!
PS - Anyone see's anything wrong, or suspect, feel free to point it out - I tried to keep this as fact based as possible, but I'm only human!
he has scales.
he can corner weight/calculate spring weights pretty easily.
---
Drinking dark liquor, tellin white lies.
Senior Member
Join Date: Dec 2005
Location: StartingOverIn, CT
Posts: 1,162
Feedback Score: 4 reviews
Quote:
Originally Posted by br1t1shguy on May/06/06
he has scales.

he can corner weight/calculate spring weights pretty easily.
I noted at the beginning of my post that it wasn't directed at Dave, per say, but was more intended to get people to think about just how involving this aspect of the project will be. Basically, I was sick of seeing suggestions like 'Oh, just get some GC/Konis.'
Further, I understand that he has scales. (Where'd you think I got his weight goals from? By not reading this thread?) Also, I understand how scales are used to cornerweight a car.
However, knowing the weight of the vehicle at each corner can only lead to conclusions on spring rates once wheel rate has been considered. Something that doesn't seem obvious to some people.
Basically, once Dave knows the wheel rate, and the weight of the vehicle, he can pick a set of springs to suit his desired
ride frequency
. Based on the rate of the springs, he can then choose shocks.
The sway bar choices are more where my interest lays, TBH. This is crucial, and will have a dramatic effect on the overall handling of the car. And, unfortunately, TI doesn't yet have an article for choosing sways for your MR RWD converted Teg. (But it will soon, I'll bet...)
Dave's a bright guy (understatement of the evening) and I'm sure if he doesn't already know the wheel rate for the Prelude's suspension, he'll figure it out. I have complete confidence that this car's suspension will end up sorted. I just wanted to get people thinking about it, as it's a subject that hasn't been really focused on, just yet - on this thread, anyway...
Edit: Dave has mentioned that the suspension will be adjustable for camber/caster/toe. I think dialing it all in will be fascinating to watch - here on TI, and everywhere else, lots of people's idea of suspension development is buying a Skunk2 camber kit off Ebay...
---
SubtlTeg's Part Out
Senior Member
Join Date: Sep 2002
Location: St. Louis, MO
Posts: 721
Feedback Score: 0 reviews
i want to see this thing handle turns and eat straights
Senior Member
Join Date: Apr 2002
Location: Dueling Banjos, OR
Posts: 6,059
Feedback Score: 2 reviews
Yeah I thought you were talking to him.

no doubt he'll figure it out, he crewed a pretty trick race car for some time and possesses an engineering degree. he got it
Senior Member
Join Date: Dec 2005
Location: Cincinnati, OH
Posts: 1,555
Feedback Score: 0 reviews
Quote:
Originally Posted by Vtec_Sound on May/04/06
Quote: phantuan on May/02/06I suggest that you put a badass audio system in that empty engine bay.



That sounds good, something like 1500w and a few 12's should do.
Will help with weight on the front end anyway!

i agree man that would be bad ass.. on a summer night take ur hood off n let every on see what u got in there that would get ppl wounderin what the hell
Senior Member
Join Date: Dec 2003
Location: Burgaw, NC
Posts: 1,111
Feedback Score: 1 reviews
Post #DC2H22-67
As of yesterday, the sound & heat insulation process is complete, finally. What a chore! These are pics of the shell…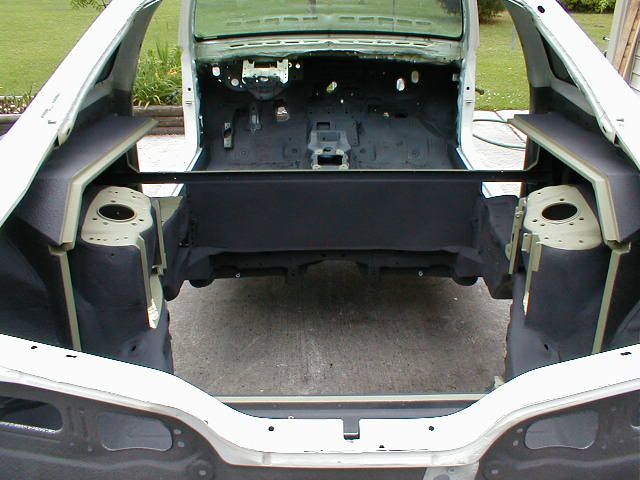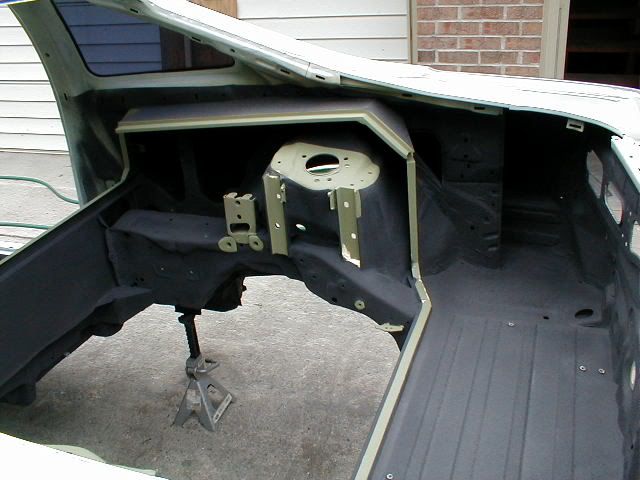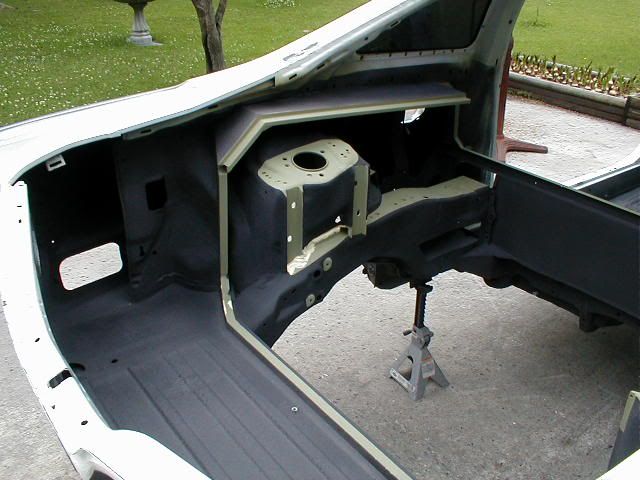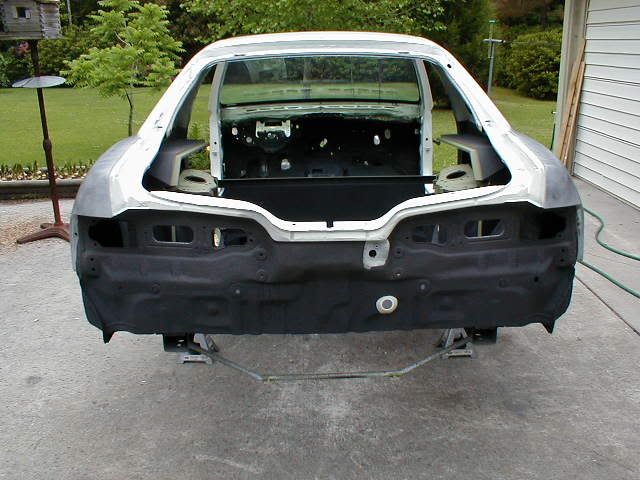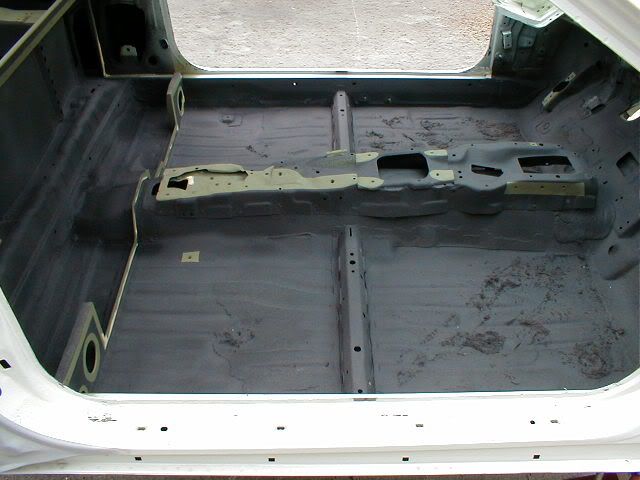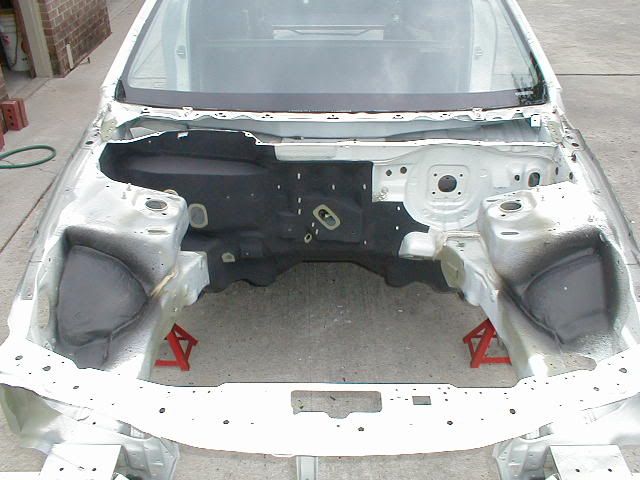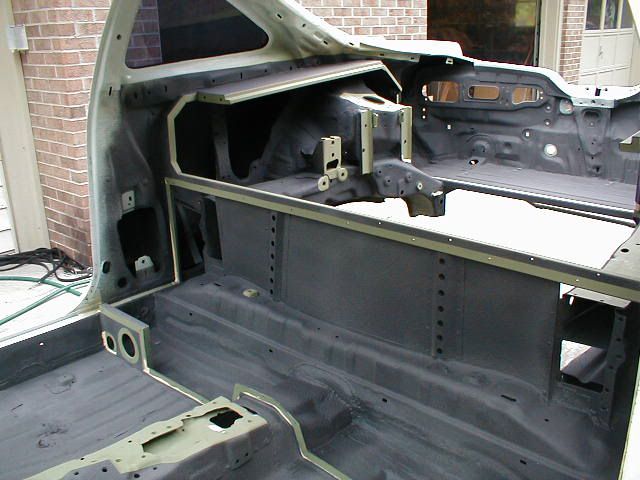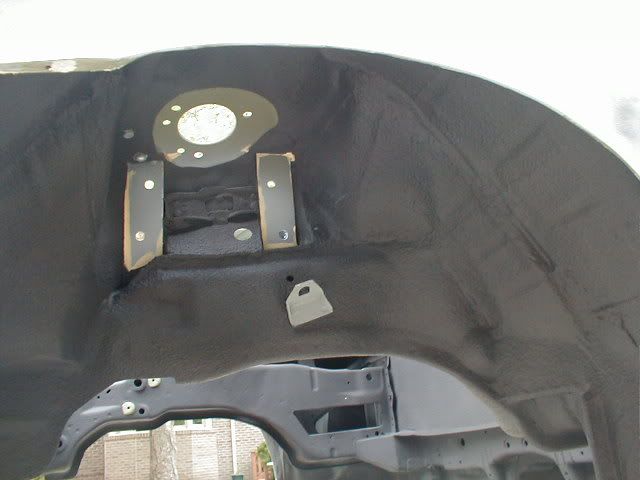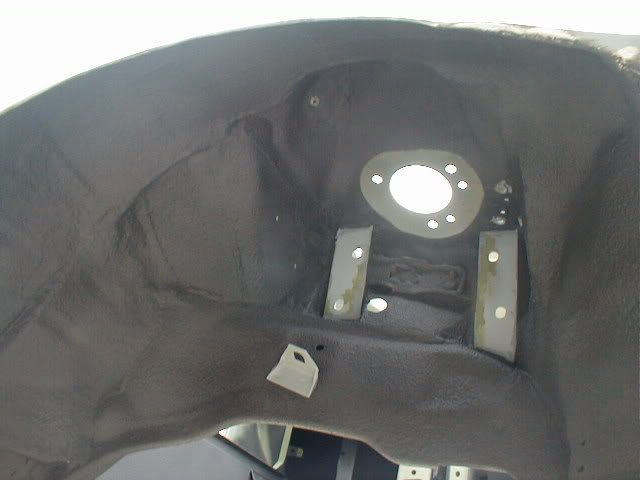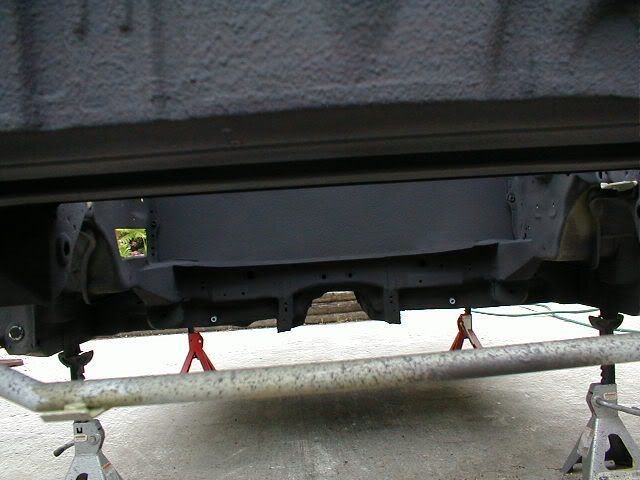 and the removable panel parts.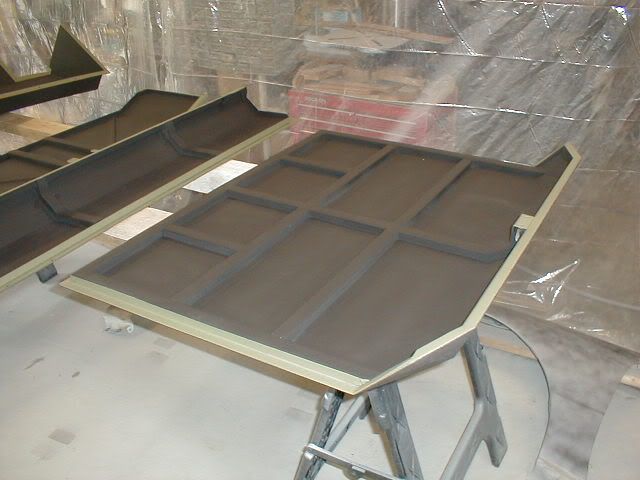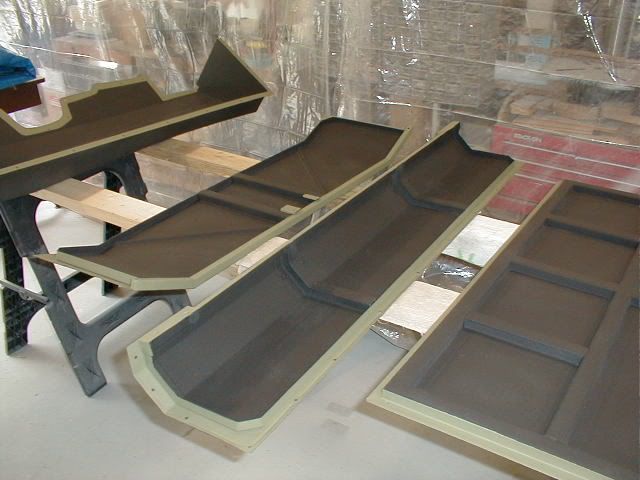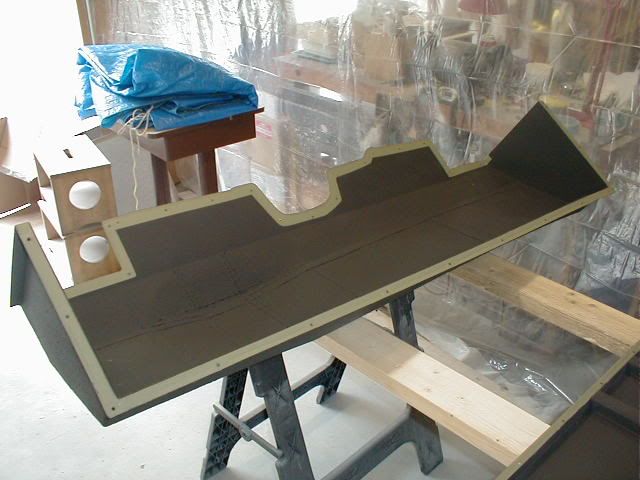 Cheers,
Dave
---
94 GSR mid-engine RWD H22A4
Sponsored by:
looking really good man, can't wait to see it together and in action!
Super Moderator
Join Date: Apr 2002
Location: Chicago, IL
Posts: 21,509
Feedback Score: 36 reviews
Senior Member
Join Date: Jul 2003
Location: Fair Lawn, NJ
Posts: 2,166
Feedback Score: 3 reviews
SOO CLOSE to the post were all waiting....haha
---
Member #24 BTD-GMD....if we dont stop them who will?? "Boycott the drift - Get My Drift?!" - MD
Senior Member
Join Date: Jul 2005
Location: 626, CA
Posts: 299
Feedback Score: 2 reviews
DAVE, it looks CLEAN!!!!! hahahaha

the rear engine bay looks clean everything clean..... WOWzzz
---

Dickiez = Ownage FTL
Senior Member
Join Date: Mar 2003
Location: not Salem, OR
Posts: 466
Feedback Score: 3 reviews
Wow, I'm so excited of the outcome, I could not imagine how your going to feel when your done with it. It is really going to be the coolest thing on the street
---

my 4dr of fury!!
Senior Member
Join Date: Nov 2005
Location: rochester, NY
Posts: 120
Feedback Score: 1 reviews
we are all on the edge of our seats cause its come so far but you still have to put the entire car back together lol. seems like such a minor task now. cant wait till its finished, looks really good.
---
"I'd rather fail at originality, then succeed at imitation" " That Car is going to be the hottest thing since myspace came out!!!!"-Pishpeng
Senior Member
Join Date: Apr 2004
Location: Houston, TX
Posts: 611
Feedback Score: 26 reviews
that looks really nice. how much longer till it'll be ready?